Chrome is such an extension which we use multiple types a day, be it for work or for personal use. Inefficient browsing eats away at your productivity and wastes so much precious time. All of us are on the internet at all times, be it for studies, socialising or networking, and it doesn't harm getting our favourite search engine tailored to our tastes and knowing the little tips for a smoother experience. Here are some of the productivity and flexibility tips and hacks for Chrome you probably didn't know of. 
1. One can open multiple tabs on just one homepage in Chrome, which in turn provides access to several websites for faster and more effective use. 
2. Finding the important tab is a hassle and pining for the important ones saves time and one doesn't lose it as easily. Pinning a tab can turn it into showcasing only a single icon. This is especially useful while multitasking, letting other tabs take up some space without losing the important one.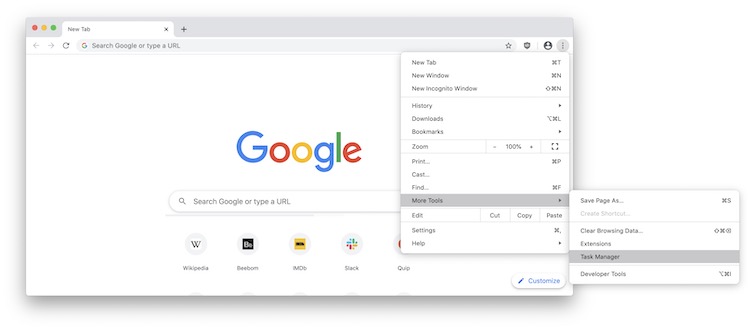 3. Chrome has a very neat and organised design which most seem to love, but some want to see the 'home' button. To add this to one chrome, the user needs to click on the 'wrench icon' situated at the top right corner of the tabs. Now click on 'preference' which leads to the final checkbox of the 'show home button in the toolbar. 
4. Losing the link to one favourite/most used website is frustrating, but one can easily bypass this problem by making easy-to-access desktop shortcuts for their favourite websites. 
5. The URL bar or the Omnibox can be used to solve simple maths queries. One just needs to type out the question or conversion directly on the Omnibox and a simple click on enter will reveal the answers. 
6. Closing an important tab by mistake is a common mistake, so it's better to know the revival process. On pressing Ctrl+Shift+T the previously closed tab will open as it was. One can do the same by right-clicking the title bar and then selecting the 'reopen closed tab'. 
7. Private browsing or the incognito mode is necessary at times, as it doesn't keep the browsing history downloaded on the system or the drive. One can activate this by pressing Ctrl+Shift+N or by just clicking. 
8. Knowing the UPU usage of every tab and why the system is slow can come in handy. One can check this by right-clicking on the taskbar and selecting 'Task Manager. If one wants to use shortcuts, the Shift+escape key does the trick. 
9. One can change the search engine by tinkering a little and searching 'yahoo.com' or any other search engine. The omnibar just needs the keyword to change sites. 
10. Tab locations can be changed. The link needs to be long-clicked and dragged onto the specific tab and dropped in the desired location. 
11. One can carry their customised chrome anywhere they go, in any device they sign in from as long as they are logged in and all their preferences (bookmarks and extensions) are saved. 
12. Chrome possesses the power to display browser history, recently used websites & bookmarks on the home screen which acts as a quick shortcut. One can choose to delete them from the history or just click Ctrl+H. 
13. The text on any website can be resized when used via Google chrome. The 'text area' has two slanting lines // which can be dragged to resize the text. 
14. Retyping commonly used sentences or things like identity and address is monotonous. Chrome's autofill saves information and prevents such instances. Click on Settings > Options > Personal Stuff > Autofill option and add the subject.
15. It's a hard chore navigating between tabs, especially if someone is working with multiple tabs. The quickest way of switching taps is with the help of shortcut keys. Ctrl+Tab can be used to go from one tab to another. Likewise if one wants to navigate to a particular tab, Tab+1 does the trick by taking them to the first tab, with Tab+2 the 2nd is opened and so on.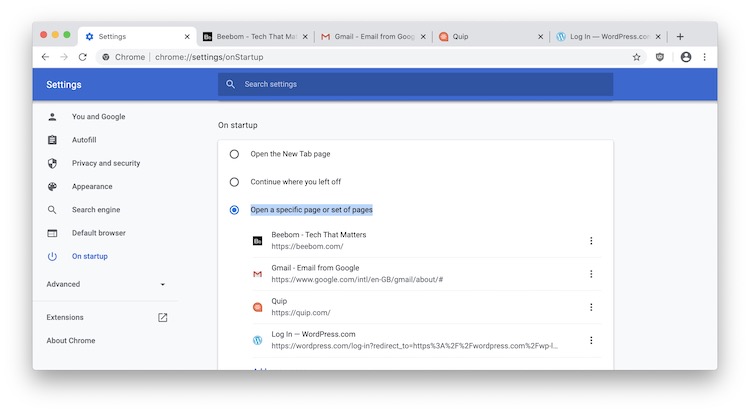 16. To set up one's printer with the Google Print Cloud. One can now print documents from wherever they are, from whichever device they are on – the mobile, tablet, work pc or at the home desktop. 
17. Another way of gaining quick access to the bookmarks is by making something called favicons.  Instead of saving a full link, it's easier and more convenient to save the link with a customised name in the box. 
18. Chrome has the ability to auto-open said pages and favourite tabs. To set this up, one needs to click on Settings > "on startup" > "open a specific page or set of pages" > set page link. 
For more such updates, keep reading techinnews