It can be difficult to choose from the numerous apps available to assist students with in-class learning, study preparation and execution, managing student finances, and dealing with day-to-day activities at university and even security. Among the most useful tools for college students today, smartphones are now crucial for in-class learning, managing and organizing one's studies, preparing for student and community life, etc. Here is a list for both Android & iOS devices, indicating how to make their lives a lot easier to navigate and keep track of. 
1. Office Lens
One of the most widely known apps that students can use to quickly scan objects with their smartphone cameras,  may be synched with Office Lens to make it simple and effective to preserve scanned materials like photographs, readings, outlines, and tables of contents, as well as business cards and whiteboards.
The programme determines the size of the document you want to scan, crops the image, and cleans it up. Business card information can be rapidly converted into Word documents and whiteboard images into contacts on your mobile device. A comparable programme, Google Lens, recognises and interprets items and gives smartphone users options based on its visual interpretation of objects.
2. Notability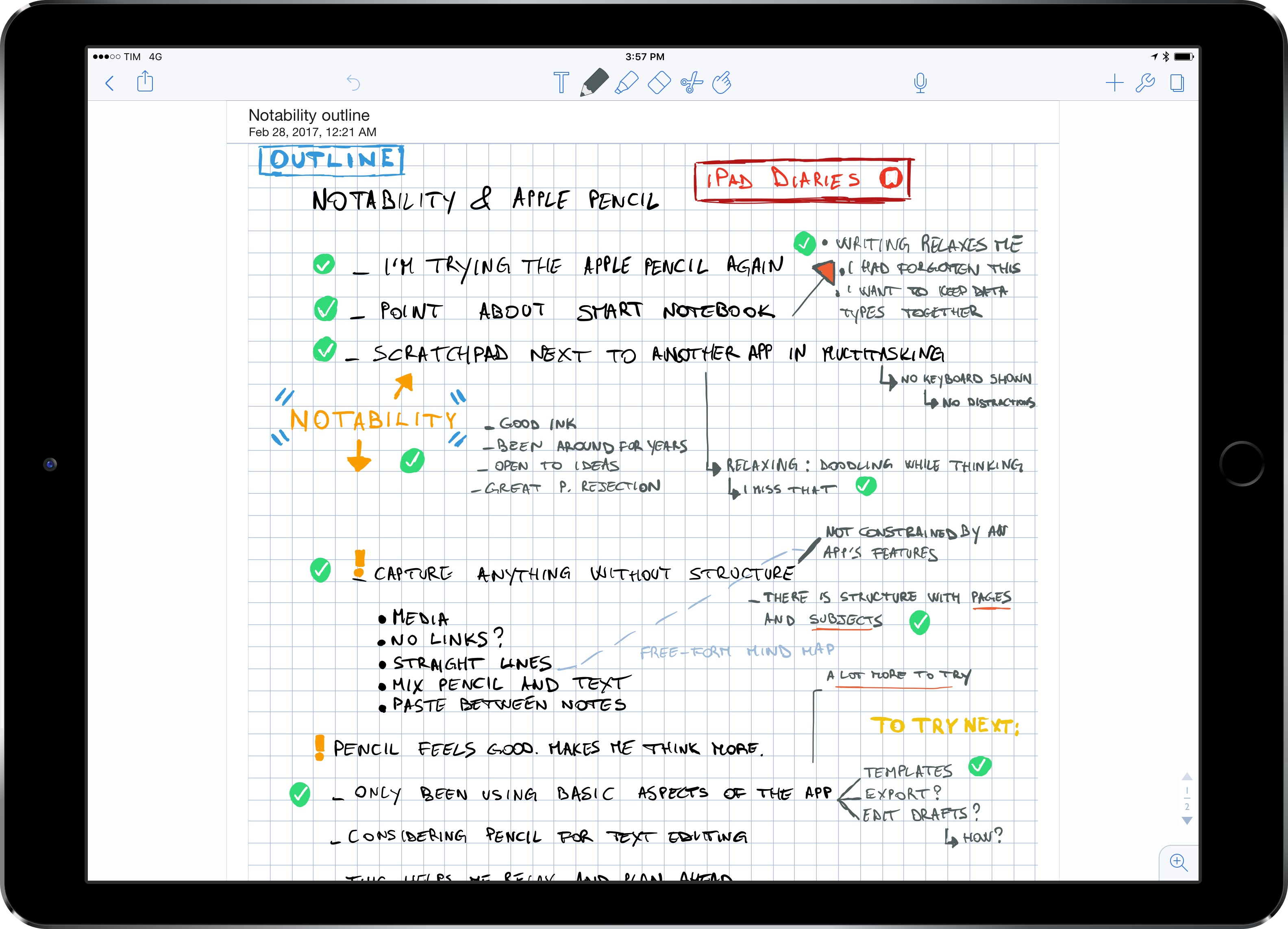 One of the leading note-taking apps out there is termed Notability. Aside from taking notes, users can record lectures, annotate PDFs, photos, and GIFs, discuss ideas and quickly and easily record them for later use, and perform a variety of other tasks. When trying to take notes during a lecture, students frequently find it challenging to pay attention. With the help of this software, students may take control of their own lectures and notes as well as share, communicate, and sync with other students. Notability can sync with OneDrive, Dropbox, or Google Drive.
3. SoundNote
SoundNote provides yet another in-class aid. This app functions as a study partner. As you type and draw, SoundNote records audio in the background. Students can utilise SoundNote outside of the classroom for group projects, discussions, and for interviewing people for papers or research. Your notes and audio can be exported using this excellent tool.
4. Uni Calculator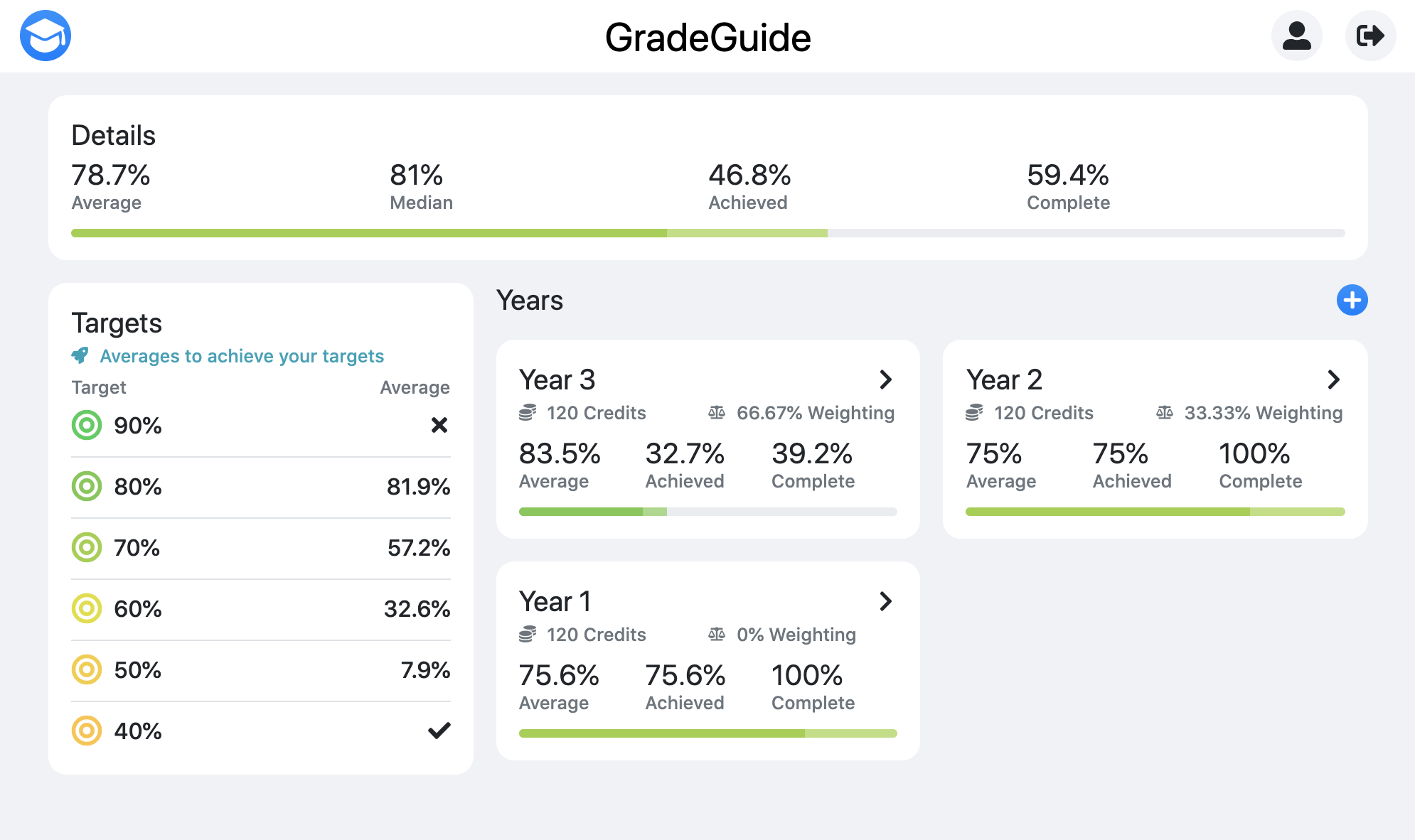 Utilize Uni Calculator to stay on top of your grades and evaluation. This tool makes it simple to figure out how many points you'll need to get the grade you want in a given course. You can enter any combination of grading units into the Uni Calculator. Another alternate used by many is Grade Calculator which works in a similar way.
5. iStudies
Make note of your academic program, personal commitments, and grades. With its simple structure and presentation, this student planner app makes it easy for you to stay on top of your plans at any time. Create calendars, schedules, and to-do lists in the form of colourful block designs. Utilizing the straightforward grade-graph tool, you can easily monitor your progress. iStudies has been rated highly in comparison to other organising and planning apps and has garnered positive feedback from students all over the world.
6. SimpleMind
Design mind maps with SimpleMind. This software is wonderful for mapping your thoughts and reflecting on them at your leisure because it is quite illustrative. With the capacity to build various mind maps on a single page and an unlimited page size, brainstorming is unrestricted in this environment. Moreover, the user can plug in valuable photos, videos, and voice memos. SimpleMind can aid with the building of intricate mind maps in more than a dozen multiple languages, and its interface is simple and enjoyable to use.
7. StudyBlue 
You can relieve anxiety when it comes to studying and learning more rapidly and efficiently with the help of StudyBlue, a substantial and potent study assistant. With the help of this software, you could access about 500 million study resources, such as flashcards, notes, and study guides, from any location. StudyBlue is now a part of  Chegg. You may connect with other students, find the best study resources, and take quizzes actively with the help of StudyBlue or Quizlet, Brainscape, etc.
8. GoConqr
It can be difficult to recall all of the knowledge you learn over a semester or even just the first few weeks. GoConqr gives clients interactive features including courses, mindmaps, flashcards, notes, quizzes, slides, and flowcharts to help with this difficulty. At its finest, this is education and learning management. With the help of this software, instructors may design their own academic materials and foster an interactive learning environment for their students. Further, this app gives organisations the ability to set up campus portals, campus clubs, and community announcements.
9. My Study Life
Exam preparation is often the most difficult part of university life in terms of studies. The secret to effective exam preparation that can result in success and achievement is time management and organisation. Numerous apps, including My Study Life, enable students to connect their campus life with their calendars, which can help students stay focused and organised. Once you've entered all the necessary details about your semester, you can stay organised by getting notifications and reminders about upcoming classes, assignments, and tests. All of your devices are connected by My Study Life, and cloud storage is an option.
10. Timetable
Time overall management is just as essential as organising and preparing for exams and assignments. One of the simplest methods to establish a basic and clear schedule is with My Class Schedule. This intuitive timetabling tool offers you notifications about your classes, alerts you when an exam is coming up, and even alerts you when you've overlooked completing a few assignments. In order to help students plan their daily and weekly studies over the course of the semesters, Timetable provides a variety of impressive features.
11. EasyBib
Students may take classes from professors who insist on the usage of a variety of different citation styles and can find referencing and citation generation to be challenging. This is especially true for students who are entering university for the first time. The free bibliography generator EasyBib can help students remember the essential referencing guidelines they must follow. Students can choose from dozens of source options and generate citations from a long variety of formats using EasyBib. Book barcode scanning, citation sharing, and search by title or ISBN are further functionalities.
12. Coursera
Not all education must be obtained in a formal setting like a classroom or even through an online university course. Anyone looking to learn the fundamentals of a wide range of topics and subjects can choose from among the hundreds of Massive Open Online Courses (MOOCs) offered by Coursera. This educational corporation offers courses that are designed and delivered in collaboration with hundreds of institutions of higher learning and businesses. 
Online courses are available through Coursera in 12 distinct subject areas, and students can get validated certificates for their online accomplishments. Today, several colleges even accept Coursera credit and permit students to finish online courses as a requirement for their standard degree programmes.
13. Duolingo
If one is intrigued by learning a new language, look into the Duolingo platform, which offers over 68 different languages. Duolingo is incredibly engaging, enjoyable, and more like a game than anything else. In order to build a unique approach to language learning, professionals and native speakers worked together to design and deliver high-quality language courses. One can even enrol in Klingon and High Valyrian classes if one desires to leave the realm of imagination and enter the real world. The best aspect is that Duolingo is entirely free and accepted by numerous institutions.
14. Monzo
Financial management is now at your fingertips owing to the Monzo banking app, which has been compared to Facebook for banking. Without being concerned about the significant financial obligations involved, studying can be challenging enough. Students who struggle to control their spending can stay under control with Monzo. This software offers immediate updates, aids in budgeting, and enables free international online payments. Reputable customer service is a complement to the notable app features. Plus, the app has improved security thanks to the usage of fingerprint recognition.
15. bSafe 
On college campuses presently, personal safety has taken the top spot. Campuses can be quite huge, quiet, and dark, even if they are frequently patrolled and watched by CCTV cameras. This can make them unsettling for anyone travelling alone at night or who is unfamiliar with their surroundings. The "Follow Me" feature of the bSafe app's live GSP tracking puts virtual eyes on you as you make your way home and incorporates an SOS alarm as well as automatic video and audio recordings that can be forwarded right away to other mobile devices. This feature of bSafe helps to provide some level of security.
16. Circle of 6
The app can be used by anyone for enhanced safety and security. It was created for university students as a protective measure against potential sexual violence. Similar to the bSafe app, Circle Of 6 allows you to tap anybody with your location to let them know where you are and whether you may need some assistance. Users can establish security circles of friends, as the name implies, who can receive texts, GPS coordinates, calls, and chat icons from anyone in the circle. This software allows you to "phone out" to hotlines and gives you immediate access to information on significant topics like sexuality, relationships, and personal safety.
For more such updates, keep reading techinnews