Zoook, a French audio products brand, has launched its latest offering, the Zoook Active smartwatch, in India. The smartwatch comes with a host of features, including Bluetooth calling, a 1.91-inch display, and a long battery life, all at an affordable price point of Rs 2,999. Let's take a closer look at some of the key features of the Zoook Active smartwatch:
Bluetooth calling: One of the standout features of the Zoook Active smartwatch is its ability to make and receive phone calls. The watch is equipped with Bluetooth 5.0 technology, which allows it to seamlessly connect to your smartphone and make calls directly from your wrist. This feature is especially useful for people who want to stay connected while on the go, without having to take their phone out of their pocket or bag.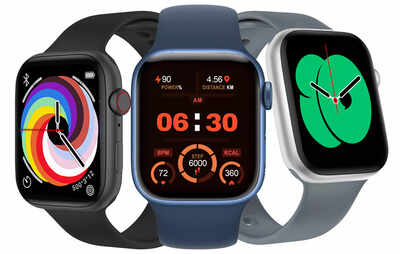 Large display: The Zoook Active smartwatch boasts a 1.91-inch display, which is larger than many other smartwatches in its price range. The display is bright and clear, making it easy to read messages, view notifications, and check the time, even in bright sunlight.
Long battery life: The Zoook Active smartwatch is powered by a 240mAh battery, which is said to last up to 7 days on a single charge. This is an impressive battery life, considering the watch's many features and large display. It also means that users don't have to worry about constantly charging their watch, making it a convenient and practical option for everyday use.
Fitness tracking: Like many other smartwatches, the Zoook Active comes with a range of fitness tracking features, including step counting, calorie tracking, and sleep monitoring. These features can help users stay on top of their health and fitness goals, and can provide valuable insights into their daily activity levels.
Other features: The Zoook Active smartwatch also comes with a range of other features, including music controls, camera controls, and a stopwatch. It is also IP68 water-resistant, which means that it can be worn while swimming or showering without being damaged.
Overall, the Zoook Active smartwatch is a great option for anyone looking for an affordable, feature-packed smartwatch. Its Bluetooth calling feature and large display set it apart from many other options in its price range, while its long battery life and fitness tracking features make it a practical and convenient choice for everyday use. At Rs 2,999, it is a budget-friendly option that doesn't skimp on features or functionality, making it a compelling choice for anyone in the market for a new smartwatch.