Fastrack is a middle-range Titan-owned Indian company for watches and eyewear along with the production of jewellery. Fastrack is known as a young fashion accessory since 2005. Fastrack has come up with their newest Fastrack Reflex Play which is said to be the perfect smartwatch. This unisex smartwatch comes with black, pink, light blue & navy blue silicon bands. 
These Fastrack watches have a warranty period of 1 year, with a black round dial with a round case shape made of aluminium with 1.3" AMOLED mineral display glass and IP68 water resistance. 
One gets to enjoy hands-free calling right from their smartwatch. It has a stunning AMOLED display with a 1.3" screen & stunning picture quality. Reflex Play + comes with over 100 beautiful & interactive cloud watch faces which match one's style and mood. 
Sports mode is a very versatile option and Reflex Play + has over 25 such multisport modes, which include, cycling, swimming, running, jogging, basketball, yoga, cricket, football & so much more. They come with IP68 water resistance & sweat protection for extended wear. This also protects against dust and pollution.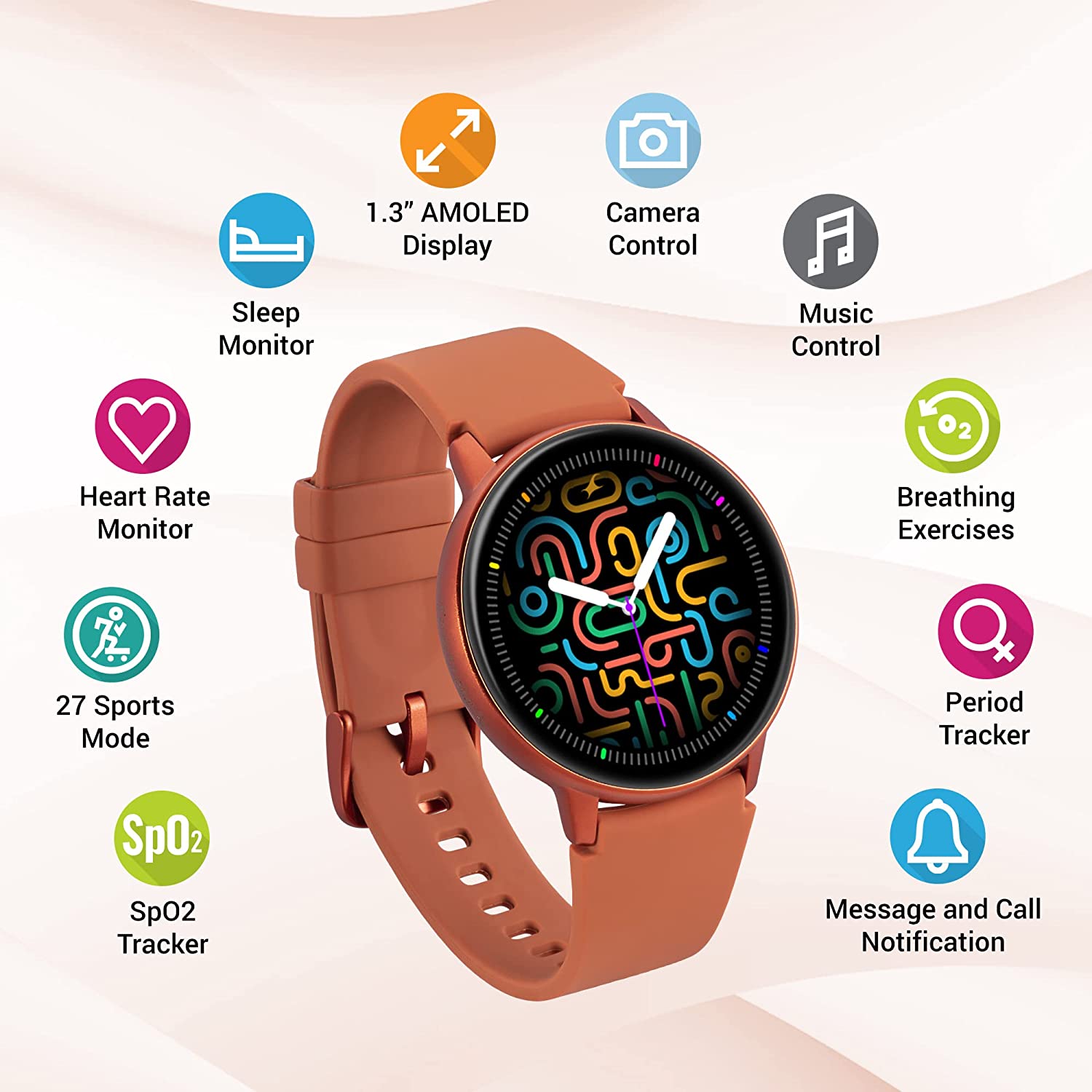 There are tons of other exciting and useful features like a phone finder, camera control, music control and even a very bright build flashlight. One gets to play games on their smartwatch to get rid of boredom. 
Fastrack doesn't lag when it comes to Health & Fitness. It comes with a blood pressure monitor, Spo2 monitor to check the levels, a 24*7 heart rate monitor, & a menstrual calendar and tracker for a woman's health. The build app support makes it easier to toggle the settings of the watch to one's preferences.
The watch comes with 7+ days of battery life on a full charge. One can enjoy this watch's perks and not worry for a week about charging it up, due to its; long-lasting battery backup. The look of ofcource comes with a call receive/ reject feature, music controls, Bluetooth calling and viewing important messages.
Vibe with your custom-designed watch face on Fastrack reflex play + while you work & have fun. This smartwatch is being retailed at Rs 9995/- on the market, but it's available for much-discounted prices of ~ Rs 6,995 on renowned E-Commerce websites.
For more such updates, keep reading techinnews