The famed smartphone maker OnePlus is stirring up some new buzz in the IT community with speculations of a brand-new Android tablet. After the original OnePlus Pad was introduced earlier this year, there is interest in the prospective release of the OnePlus Pad Go. While OnePlus hasn't officially announced this development, rumors are swirling and fans are impatiently awaiting further information.



The OnePlus Pad Go Hypotheses:



This tablet may have the moniker "OnePlus Pad Go," indicating it may adhere to the Android Go strategy, which normally delivers a more simplified version of the Android operating system, according to tipster @1NormalUsername and Android Authority. The informant noticed the unusual model number "OPD2304," which also showed up on the Bureau of Indian Standards forum and suggested a prospective Indian launch. Notably, two other model numbers, OPD2304 and OPD2305, have surfaced, presumably denoting various OnePlus Pad Go variations.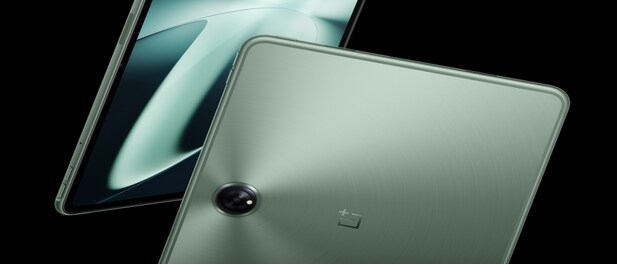 If the rumors are accurate, the premium OnePlus Pad, which costs Rs 37,999 right now, may be replaced with the less expensive OnePlus Pad Go. It's probable that OnePlus may rethink the "Go" label to minimize confusion among fans and consumers given that they currently cater to the mass market with their Nord series.

Possible Features

Although specifics are still lacking, based on the OnePlus Pad's characteristics, we can make some reasonable assumptions. The 11.6-inch LCD screen on the OnePlus Pad is amazing; it has a 144Hz refresh rate, Full-HD+ resolution, and 500 nits of brightness. It is driven by MediaTek's top-of-the-line Dimensity 9000 SoC and has a large 9510mAh battery that supports 65W SuperVOOC charging. The tablet weighs only 552 grams and is extremely thin at 6.5mm while providing LPDDR5 RAM and UFS 3.1 storage.



The reported OnePlus Pad Go is said to have comparable capabilities but might also have a less potent chipset, a smaller screen, and somewhat slower charging rates, perhaps around 67W or 80W.

Conclusion,

With the anticipated introduction of the OnePlus Pad Go, OnePlus is likely to increase the number of products it offers, giving tech lovers additional choices. Even though the details are yet unknown, there is a real sense of expectation for this tablet. Alongside Xiaomi and Samsung, OnePlus will enter a cutthroat field, but it's certain to bring its distinct creativity and flair to the table and give customers yet another intriguing Android tablet option.