First of all,
With so many businesses competing for consumers' attention, laptops have become a necessary component of our everyday life. In 2022, Samsung's Galaxy Book 2 Pro stood out as the most underappreciated laptop and unexpectedly emerged as a hero among the audience. It's time to take a closer look at this technical marvel and see why it merits attention after six months of heavy use.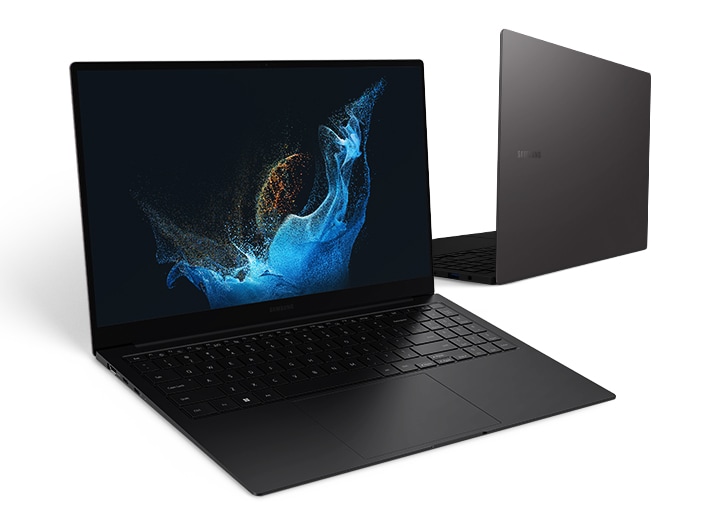 The Underappreciated Victor:
Although many people might not be aware, Samsung has been making laptops since the 1990s. The tech giant is best known for its smartphones. With the release of a varied portfolio that includes the Galaxy Book 2 Pro, Samsung made a significant foray into the Indian laptop market in 2022.This laptop is the dark horse of the year because, despite its late entry, it has managed to win people over.
Build and Design Quality:
There are two screen sizes available for the Galaxy Book 2 Pro: 13.3 inches and 15.6 inches, both of which have an unconventional design factor. Particularly the 13.3-inch variant has impressive proportions, being lighter and thinner than the MacBook Air. Its flawless build quality, rather than merely its elegant profile, is what makes it stand out. With its well crafted design and superior materials, the laptop has a high-end feel that is evocative of Samsung's flagship Galaxy S phones.
Elegant in Every Detail: The laptop's design skills go beyond its svelte build. Particularly striking is the silver version, which has a white keyboard deck and bottom and a silver lid. The laptop's clean design and resistance to smudges despite its light color demonstrate Samsung's concern for both beauty and performance. Thanks to the positive reviews, this stylish gadget item is sure to turn heads.

User-Comfortable Elements:
Beyond its eye-catching design, the Galaxy Book 2 Pro puts user comfort first. Despite being somewhat flat, the keyboard has a roomy layout and convenient lighted keys. The large glass trackpad completes the set and makes for a smooth navigating experience. The 15.6-inch model is particularly noteworthy for having a separate 3-row numeric pad, which improves functionality.
Display Delight: With a 16:9 aspect ratio and a bright 1080p AMOLED display, the 13.3- and 15.6-inch versions are equally impressive. Whether consuming leisure or work-related material, the thin bezels enhance the immersive experience. The laptop's allure is further enhanced by Samsung's clever addition of a 1080p camera and software tools for video conversations.

Samsung's Integration of Ecosystems:
Those who are committed to the Samsung ecosystem will find the Galaxy Book 2 Pro to be an appealing option. Users of Galaxy phones and tablets may access extra functions because to deep hardware-software interaction. Samsung's devoted user base is guaranteed a flawless experience, from calling, messaging, and media syncing to utilizing a Galaxy Tab S8 as a secondary display.
Performance Powerhouse: The Galaxy Book 2 Pro delivers excellent performance from its undercarriage. The laptop is compatible with Intel's Evo standards and comes with 12th Gen Core i5 1240P or i7 1260P CPUs, Intel Iris Xe graphics (with an option for Intel Arc in the 15.6-inch edition), 16GB of LPDDR5 RAM, and a 512GB NVMe SSD. Characterized by a quick boot-up, effective performance, and long battery life, this ultraportable workhorse is very portable.

Smooth User Interface:
The Galaxy Book 2 Pro places a high priority on user convenience thanks to sensors that turn on the laptop when the lid is opened. This attention to detail is also evident in the laptop's cool functioning, which keeps it discrete even while doing taxing activities. Even for heavy users, the battery life is impressive, easily lasting through an entire workday.
Value Proposition and Pricing:
The Galaxy Book 2 Pro offers a reasonable price point. The 13.3-inch i5 model costs Rs 98,990, while the i7 model can be purchased for Rs 1,09,990. The price of the 15.6-inch i7 model is Rs 1,19,990. The Galaxy Book 2 Pro is a great value for the money when you take into account its powerful capabilities, elegant design, and connection with the Samsung ecosystem. This might worry more established laptop manufacturers like Dell and HP.
Pros
Cons
Premium, lightweight design
Webcam could be better
Fantastic display
Some bloatware
Fast performance
Speakers could be better
Integration with Samsung phones/tablets
 
Great battery life
In conclusion, the Samsung Galaxy Book 2 Pro has become a silent victor in the competitive laptop market by providing a well-balanced combination of style, performance, and integration. Its capacity to surpass expectations is demonstrated by its underappreciated status in 2022. The Galaxy Book 2 Pro is still a brilliant example of innovation, showing that sometimes the most humble laptops can be the real heroes in shining armor as Samsung gets ready for a sequel.