Introduction



In the ever-evolving world of audio technology, finding the ideal set of earbuds that perform superbly without breaking the bank has never been easier. In 2023, there will be earbuds made specifically for every type of listener, including music connoisseurs, exercise enthusiasts, and Apple devotees. In this thorough review, we'll examine the best earbuds on the market right now, offering you a close-up look at their benefits and intended users.

1. The New Noise-Canceling King, the Sony WF-1000XM5

Price on Amazon: $298.00

Modes for ambient sound Adaptive transparency and noise cancellation modes

Water and Dust IPX4 resistance

8 hours with ANC; up to 24 hours with the case for battery life

Review:



In 2023, Sony's WF-1000XM5 is now the undisputed king of noise-cancelling earphones. Despite not offering a significant improvement in noise cancellation, it performs better than rivals like the Apple Air Pods Pro 2 and Bose QuietComfort Earbuds II. The XM5 manages to maintain a delicate balance, permitting just a small number of low-frequency noises like airplane droning without adding grating high-end hiss.

The sound quality of the WF-1000XM5 is one area where it excels, both during calls and music. It differentiates itself from its rivals thanks to its exceptional audio performance. It also easily interfaces with Apple and Android devices, something the Air Pods Pro 2 does not have.

Although getting a tight fit could take some work, the WF-1000XM5's whole package makes them an unequaled option for wireless earbuds.

2. Apple AirPods Pro (2nd Gen):

Second-generation Apple AirPods: Improved Noise Cancellation

Price: For price, see the Apple website.

Ambient Sound Settings: With noise cancellation and Adaptive Transparency mode

Water and Dust Resistance: IPX4

Battery life: up to 7 hours without ANC, up to 7 hours with ANC, and up to 31 hours with the case

The Apple AirPods Pro second generation is a big improvement over the first. Although they may have a similar appearance, there have been notable advancements in battery life, sound quality, and noise cancellation.

Only Bose's QuietComfort Earbuds II have better noise canceling than these earbuds, which rank second on the market. Apple's Adaptive Transparency mode stands out because it provides natural-sounding clarity while deftly minimizing harsh background noise in real-time. Additionally, there have been noticeable improvements in call quality and audio, notably bass.

Battery life and audio tuning options, particularly for non-Apple users, may be improved. Nevertheless, the AirPods Pro (2nd Gen) continue to hold their title as the top earbuds money can buy if you're deeply entrenched in the Apple ecosystem.

3. Jabra Elite 7 Active:

Is Ideal for Active Lifestyles 3.

Pricing information may be found on the official Jabra website.

Ambient Modes of sound Transparency and noise cancellation

sand and water Protection: IP57

Battery life: 8 hours or more with ANC and 35 hours when using the case

The adaptable Jabra Elite 7 Active earphones are a great option for anyone who lives an active lifestyle. Even after a strenuous workout, they may be washed off because of their strong dust and water resistance (IP57).

These earbuds include a ton of capabilities, which are uncommon for headphones in their price category, such a finder function, transparency mode, and multipoint pairing. The audio performance is strong, although it might use some EQ tweaks to tone down the somewhat bright sound character. To build a customized audio profile, Jabra offers a customization sound test.

The Jabra Elite 7 Active stands out for its user-friendly playback controls that are both flexible and intuitive. These earphones provide strength and adaptability, making them perfect for everyday use as well as exercise.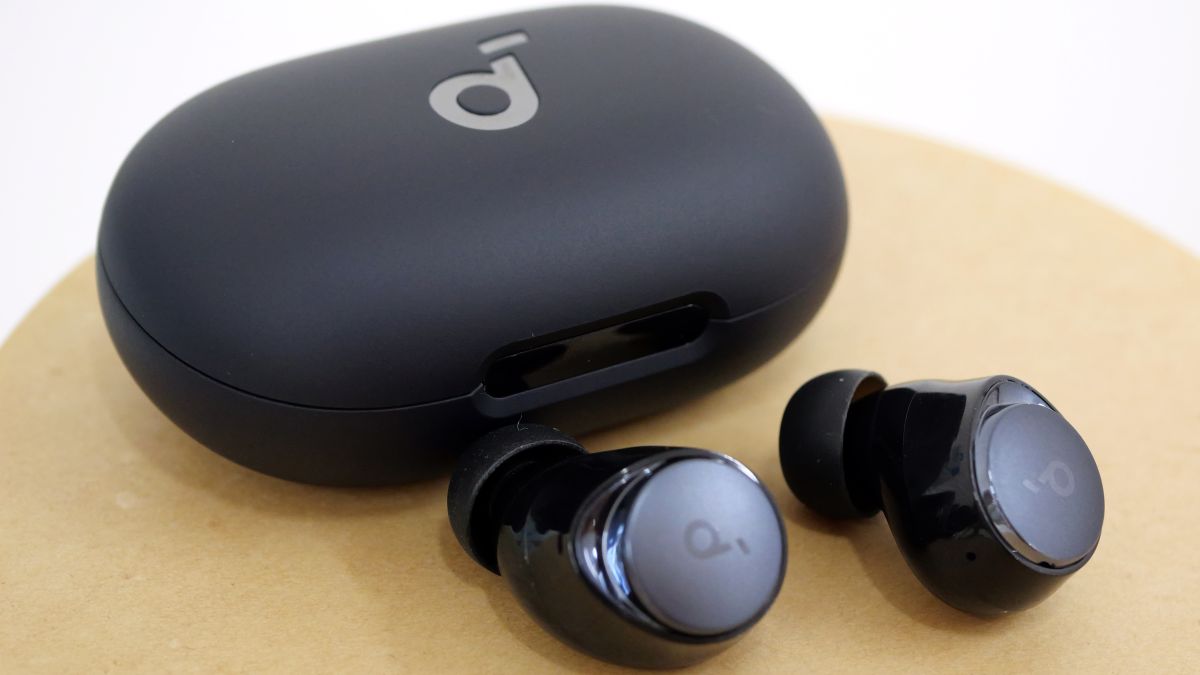 4. Anker Soundcore Space A40:

Amazing Noise Cancellation at a Reasonable Price

Affordable prices may be found on Anker's official website.

10 hours of battery life, or up to 50 with the case

Ambient Sound Modes: Transparency mode and Adaptive ANC

IPX4 grade for dust-and-water resistance

Additionally, you can fully personalize the controls, which include voice assistant activation, ambient sound mode changes, volume adjustments, and track controls. These earbuds also support high-resolution audio and LDAC. The Soundcore Space A40 sets the standard for inexpensive earbuds with wireless case charging.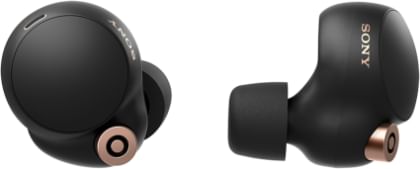 5. Sony WF-1000XM4: The In-Ear Rival Cost: For price, visit the Sony or Amazon official websites.

Modes for ambient sound transparent, noise-cancelling mode

Water and Dust IPX4 resistance

Battery life: up to 36 hours with the case, 8 hours with ANC, and 12 hours without.



The WF-1000XM4 from Sony is an in-ear version of their well-known WH-1000XM4 over-ear headphones. These earbuds have a stylish appearance, excellent music quality, and strong noise cancellation. Although they are more expensive, they provide a more expensive audio experience.



The sound quality is exceptional, blending fluidity with minute details. Clarity and immersion are provided by the noise-canceling features, which improve the audio experience even further. A 5-band EQ and location-based noise cancelling settings are among the modifications available in the Headphones Connect app.



The WF-1000XM4 is a perennial favorite among earbuds fans despite the restricted touch controls.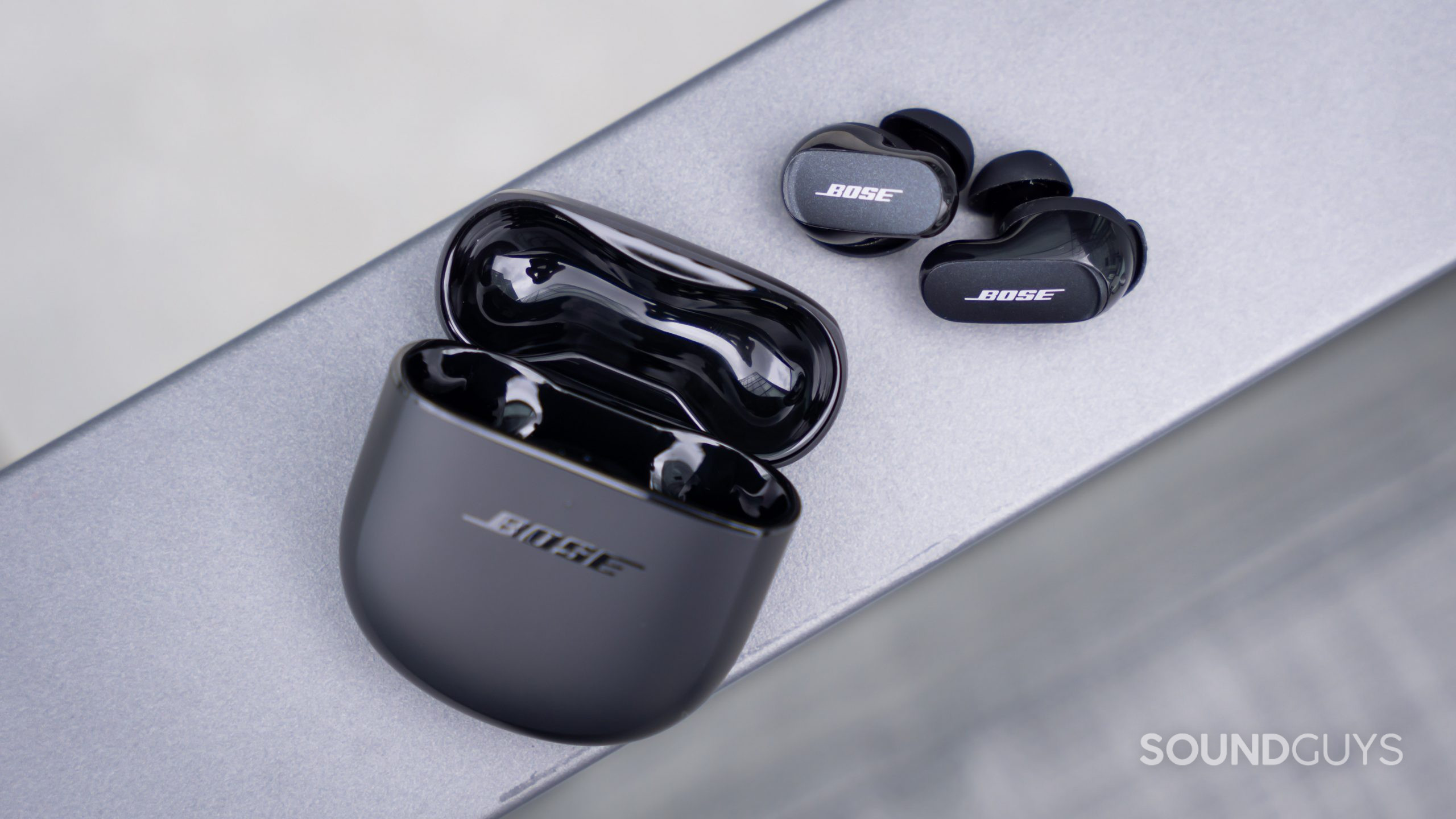 6. Unmatched ANC: Bose QuietComfort Earbuds II Performance Cost: Prices may be found on the official Bose website.

Ambient Sound Settings Adaptive Transparency mode and noise cancellation

IPX4 Dust and Water Resistance

Battery life: up to 24 hours with the case and 6 hours with ANC



The Apple AirPods Pro 2 and Sony WF-1000XM5 are strong competitors for Bose's QuietComfort Earbuds II in the noise-cancelling earphone market. These earphones are a great option for immersive audio experiences since they are great at reducing both steady and complex noises.



A 3-band EQ is available for audio settings in the Bose Music app, and the sound quality is good. Track navigation, volume adjustment, ANC mode switching, and voice assistant initiation are all customizable touch controls.



The call quality might be better even if they give excellent ANC. Further improvements would be appreciated, such as a more robust active transparency mode and more customization choices.



Conclusion



The earbuds industry is booming in 2023, with a wide range of alternatives available to suit different tastes and lifestyles. There is an earbud set designed for your needs, from the excellent noise cancellation of the Sony WF-1000XM5 to the smooth Apple device integration of the AirPods Pro (2nd Gen). In the realm of earbuds, 2023 has something in store for everyone, whether you're an audiophile, a fitness fanatic, or someone on a budget.