WhatsApp, the Meta-owned messaging platform, has launched its new Channels feature in India and over 150 other countries. Channels is a one-way broadcast tool that allows businesses, organizations, and creators to deliver updates to people right within WhatsApp.
WhatsApp Channels is similar to Instagram's Broadcast Channels feature. It allows admins to send messages, photos, videos, and other content to their followers. Followers can view and interact with the content, but they cannot send messages to the channel.
To create a WhatsApp Channel, you must have a WhatsApp Business account. Once you have created a channel, you can invite people to follow it by sharing a link or QR code. You can also promote your channel on other social media platforms or in your email signature.
Once you have followers, you can start sending them updates. To do this, simply open the channel and tap on the + button. You can then select the type of content you want to send and tap on the send button. Your followers will receive a notification whenever you send an update. They can then tap on the notification to view the update.
There are many benefits to using WhatsApp Channels, including:
Reach a large audience: WhatsApp has over 2 billion active users worldwide. This gives you the potential to reach a large audience with your channel.
Engage with your audience: WhatsApp Channels allows you to interact with your audience through reactions and polls. This can help you to build stronger relationships with your followers and create a more engaged community.
Share exclusive content: You can use WhatsApp Channels to share exclusive content with your followers, such as behind-the-scenes footage, early access to products or services, and special offers.
Grow your business: WhatsApp Channels can help you to grow your business by increasing brand awareness and driving traffic to your website or online store.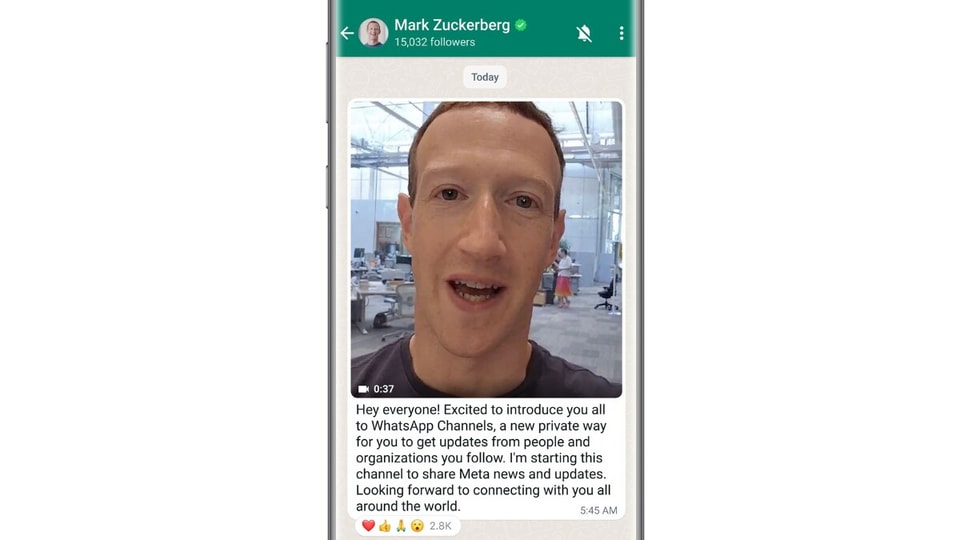 WhatsApp Channels is a powerful tool that businesses, organizations, and creators can use to reach and engage their audience. By creating high-quality content, being consistent, and using images and videos, you can create a successful WhatsApp Channel that will help you to achieve your goals.