Apple supplier Pegatron is currently in talks to open a second factory in India, according to recent reports. The move would mark a significant expansion for the Taiwan-based company, which currently operates one factory in India and several others in China. Pegatron is one of Apple's key suppliers, responsible for manufacturing a range of products including iPhones, iPads, and MacBooks. The company has been seeking to diversify its manufacturing operations beyond China in recent years, amid rising labor costs and geopolitical tensions.
India has become an increasingly attractive destination for electronics manufacturers, thanks to its large and growing consumer market, low labor costs, and government incentives for foreign investors. Apple has been looking to expand its presence in India in particular, as it seeks to tap into the country's rapidly growing middle class. Pegatron's existing factory in India, located in the state of Tamil Nadu, has been operational since 2020. The factory currently employs around 6,000 workers, and is focused on manufacturing iPhones for the Indian market. The proposed second factory would likely be located in the state of Karnataka, according to reports. The factory would reportedly focus on manufacturing MacBooks and other computer products, rather than iPhones. The factory would likely be significantly larger than Pegatron's existing facility, potentially employing up to 20,000 workers. The talks between Pegatron and the Indian government are said to be in the early stages, and no official agreement has been reached yet. However, the reports suggest that both parties are optimistic about the potential for a deal. If the factory does go ahead, it could be a significant boost to India's economy. The electronics manufacturing sector is one of the fastest-growing industries in India, and has been a major focus of the government's efforts to attract foreign investment.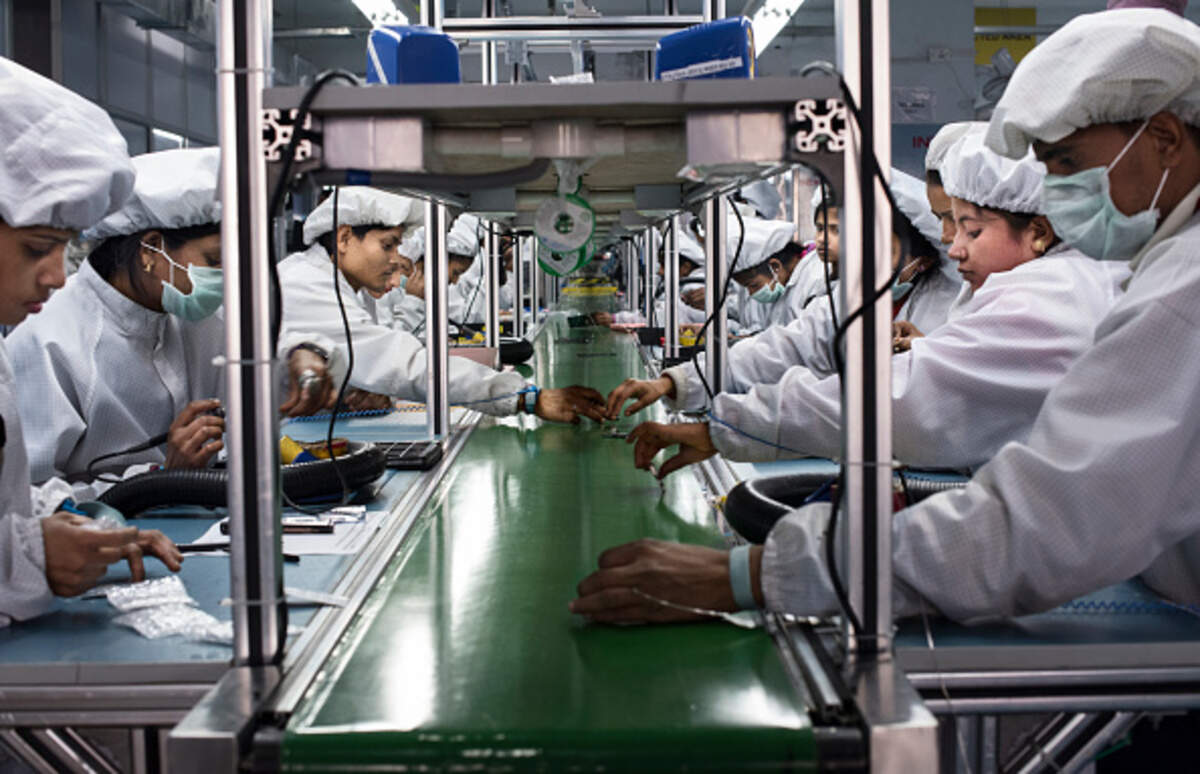 However, the expansion of the electronics manufacturing industry has also been a source of controversy in India, with some critics accusing foreign companies of exploiting cheap labor and failing to provide adequate working conditions. Apple in particular has faced scrutiny over its supply chain practices in India, with reports of labor abuses and poor working conditions in some of its suppliers' factories. Pegatron has also faced criticism in the past over its labor practices, including allegations of forced overtime and inadequate pay. The company has since pledged to improve its working conditions, and has implemented a number of reforms in its factories.
The potential expansion of Pegatron's operations in India is therefore likely to be closely watched by both labor rights advocates and the government. If the company is able to demonstrate a commitment to fair labor practices and responsible manufacturing, it could set a positive example for other electronics manufacturers looking to expand into India. Overall, the news that Pegatron is in talks to open a second factory in India is a sign of the country's growing importance as a destination for electronics manufacturing. If the deal goes ahead, it could provide a significant boost to India's economy, while also offering new opportunities for workers in the country. However, it will also be important for both Pegatron and the Indian government to ensure that the new factory operates in a responsible and sustainable manner, with proper regard for labor rights and environmental protection.