The world of law is seeing changes as the world's first robot attorney is going to defend a defendant in a   US court. The ChatGPT app sat for the typical bar exam and excelled in it. The most important question that arises is: how can AI benefit Indian attorneys? An AI-powered legal assistant will provide advice to a defendant in a US court next month as he contests a traffic violation charge in a first-of-its-kind intervention. The defendant won't have a legal representative by his side in court.
The following month, a client will be represented in court by the "first-ever robot lawyer." According to reports, a defendant will challenge a traffic ticket using a legal assistant powered by artificial intelligence (AI). Here is everything we do know. Soon, the first-ever robot attorney in history will defend a court case.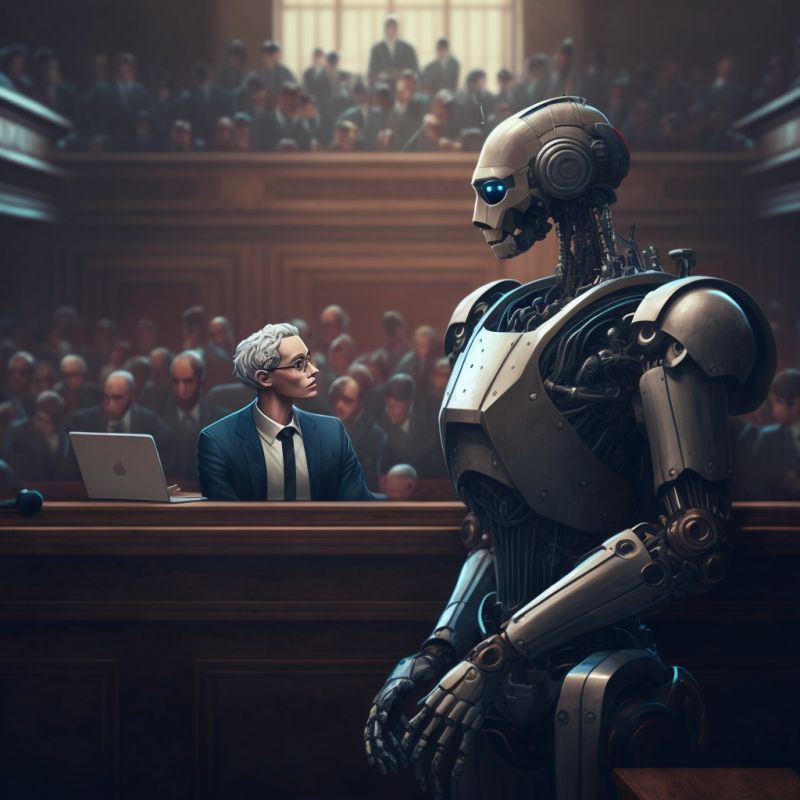 The real-time analysis and processing of the evidence presented in court will be done by the AI robot.
The AI robot was created by the "DoNotPay" company. It will perform like a smartphone app and stream every sentencing hearing live. Similar to how a human attorney would in real life, the robot will instruct the defendant on what to say while wearing headphones.
In 2015, DoNotPay, a chatbot for legal services, was created by Joshua Browder. It was introduced as a chatbot to provide users with legal advice if they were subject to late fees or fines. According to Browder, it took a long time to train the AI assistant on the case. The hearing is scheduled to occur in February. The creators of the robot are still keeping the precise date, the court's location, and the defendant's name a secret.
Real-time processing and analysis of the evidence presented to the court will also be done by the AI robot. The plaintiff is suing the defendant for receiving a speeding ticket, and the defendant will only obey commands from the AI robot in the case. New Scientist, a science and technology publication, claims that this AI will analyze the evidence while simultaneously advising the defendant on how to answer the opposition's questions. 
Joshua Browder asserts that DoNoPay has committed to paying any penalties if they lose the case. to "battle corporations, beat bureaucracy, and sue anyone at the touch of a button," according to the firm's mission statement. This case highlights the growing power of AI in legal proceedings, as DoNotPay seeks to use it to help everyday people. 
For more such updates, keep reading techinnews