Google has been focused on devising ecosystems where various devices can work well together. One of Google Play Stores' updated policies has 'Other Devices' as a separate tab which makes it easier to work with smartwatches, TVs, and cars, which all can now be controlled by the smartphone. Now coming to Samsung galaxy Watch 4, they have replaced their Tizen OS in their smartwatch with Google's wear OS; ie- all Samsung watches launched since then have a built-in play store. 
The newest feature comes with an option to search and install apps in the watch directly from the paired smartphone. Even though one needs to know their way around the smartwatch to properly avail these features which have now been made easier with the redesigned version of Play Store. 
In the new version of the Play Store for Android, there's a new feature called Other Devices. If you're worried about missing out on all the best apps, this could be your chance to find what you need. Just click on "Other Devices" from the main menu and you'll be greeted with an expanded search bar, a carousel of popular apps for all devices, and category-wise carousels to help you find what you're looking for.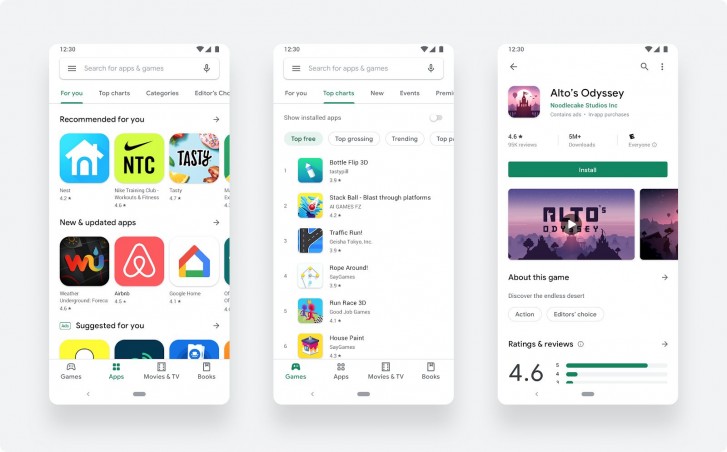 The redesigned Play Store app enables one to directly search for apps for their Galaxy Watch 4 or the Samsung Galaxy Watch 5 on the given smartphone rather than going through apps for all kinds of devices. This saves a great deal of time and makes the process hassle-free. 
The updated version of the Google Play Store has started rolling out to the public. However, depending on the region and smartphone, the redesigned app may take some time to reach one's device. Since November 2021, the redesigned Play Store has been available for Google Pixel and Nexus devices.
For more such updates, keep reading techinnews