Google has finally rolled out a fix for a critical bug that was affecting multiple-user profiles on Pixel phones running Android 14. The bug caused a variety of problems, including storage issues, data inaccessibility, and reboot loops. Some users even compared the bug to ransomware.
The bug was first reported in October 2023, and Google quickly acknowledged the issue and promised to release a fix. However, the fix was delayed several times, causing frustration among affected users.
Finally, in November 2023, Google released the November update for Pixel phones, which included the fix for the multi-user bug. The update was rolled out over the air to Pixel phones starting on November 7, 2023.
The fix is expected to resolve all of the problems caused by the multi-user bug. However, some users have reported that they are still experiencing some issues, so it is possible that Google may need to release additional updates to fully address the problem.
What Caused the Bug?
The exact cause of the bug is not yet known, but it is believed to be related to the way that Android 14 handles multiple user profiles. The bug may have been caused by a coding error or by an incompatibility between Android 14 and certain Pixel hardware.
What Were the Symptoms of the Bug?
The multi-user bug caused a variety of problems, including:
Storage issues: The bug caused the phone to report that it was out of storage, even when it was not. This made it impossible to install new apps or take photos or videos.
Data inaccessibility: The bug prevented users from accessing data on their phones, including photos, videos, and documents.
Reboot loops: The bug caused phones to reboot repeatedly, making them unusable.
How to Fix the Bug
The fix for the multi-user bug is included in the November update for Pixel phones. To install the update, go to Settings > System > System update. If the update is available, tap Download and install.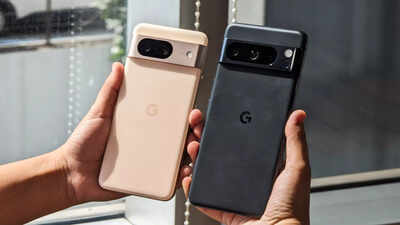 How to Prevent the Bug from Happening Again
To prevent the multi-user bug from happening again, make sure that you are always running the latest version of Android. You can check for updates by going to Settings > System > System update.
The multi-user bug was a serious problem that caused a lot of frustration for Pixel users. However, Google has finally released a fix for the bug, and users should now be able to use multiple profiles on their phones without any problems.