NFTs (non-fungible tokens) are roaring in popularity and revenue growth as technology continues to evolve at an accelerating rate and grows incredibly entwined with our daily lives. Global NFT sales hit $10.7 billion in the third quarter of 2021, a rise of eightfold over the previous quarter. Want to know more about NFTs? This is what we are here for!
What do you mean by NFTs?
For the readers who are new to the term and for the ones who want to gain more and more knowledge about the concept, congratulations! You've landed at the right spot!
What are NFTs nevertheless? 
An NFT is a digital asset that is distinguished by visual art, like a picture or video. While a normal photo or video has little to no innate value because it can be copied and pasted or saved by anybody, owning an NFT can be extremely valuable given its exclusivity.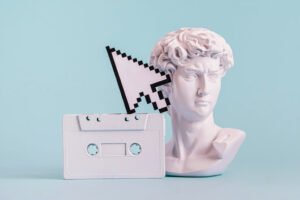 What do a 2007 YouTube video, some crypto-art, and a picture of a rose have in common?
While at first glimpse the answer appears to be "not much," they are really part of a spectacle that is transforming finance and investment, particularly around the way people invest in art, music, and sports.
Welcome to the era of non-fungible tokens (NFTs), which are being quoted by many as the new tool of revenue generation, specifically with consideration to art. 
The term non-fungible implies there isn't anything for which the product can be swapped. When we speak about NFTs, blockchain technology is used to create the originality and privilege of a piece of digital art, which is later sold via any medium.
Further, each sale of this art is caught on the blockchain, creating digital dawn that is not changeable by anyone. Actually, NFTs are not unexplored— they've been around here since 2014 — but just didn't "make it big," they have soared in fame during the past few years. There were more than $2.5 billion in NFT sales in the first half of 2021, $1.2 billion in the month of July alone. Over the course of the pandemic, this kind of rapid expansion has been seen across the blockchain sector.
 For more updates, keep reading @techinnews