Phones have grown so integrated into our everyday lives that losing one can be distressing, whether you've left it in a cab, dropped it out of your pocket, or misplaced it beneath your bed. If you have an Android phone, you can utilize the Find My Device function to find it (hopefully).
Two things must be enabled for Find My Device to work: the functionality itself (of course) and Google's Location Services. Furthermore, the phone must be switched on and connected to a Google account.  On Pixels and other Android phones, the Find My Device function is included in the standard operating system and is normally switched on by default. Keep in mind that some Android models may come with their own app; for example, Samsung phones come with their own Find My Mobile app.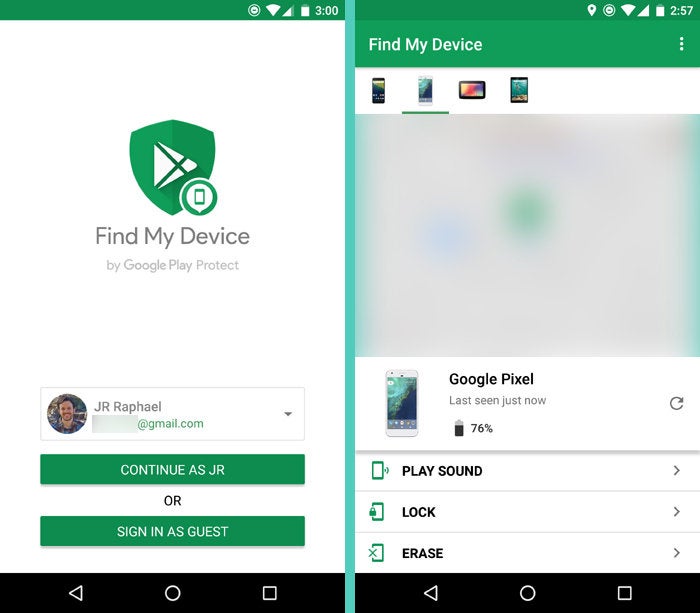 If you can't find your phone, simply type "Find my device" into Google's search box on any device that you've. From a list of the devices you've registered with Google, select the one you want to locate. Pick one.

You'll be sent to the Find My Device page, where you can see your phone's name and the last time it was pinging (together with the name of the Wi-Fi network it was connected to), and the current battery power. Your phone's recent location will be displayed on a Google map which will help you to track the device. 

You have three alternatives after you've found your phone: ping it, lock it, or wipe it. (For privacy reasons, the Google map on the right has been hidden.)

In the meantime, the phone will display a notice indicating it has been found.
You should also make sure you're running the most recent version of the program. On your iPhone, the software usually updates itself automatically. If you have disabled automatic updates, you will need to manually update the app. Check all pending updates for your programs in Settings. Select Google Maps to guarantee that the app can quickly locate your location.