Exciting news is on the horizon for smartphone enthusiasts as OnePlus, the renowned Chinese smartphone manufacturer, is rumored to be launching its first foldable phone in August. This development has created a buzz among tech enthusiasts and OnePlus fans who are eagerly anticipating the company's entry into the foldable smartphone market. With the expected launch just around the corner, let's explore what we can expect from OnePlus' foldable phone.
Design-wise, OnePlus is likely to follow the current trend of foldable devices, featuring a flexible display that can fold inwards, offering a compact form factor when closed and a larger screen when unfolded. While specific details about the design remain undisclosed, it is anticipated that OnePlus will strive for a sleek and premium aesthetic, incorporating high-quality materials and a sturdy hinge mechanism to ensure durability. In terms of specifications, OnePlus is known for delivering flagship-level performance, and its foldable phone is expected to be no exception. It is likely to feature the latest Qualcomm Snapdragon chipset, providing powerful processing capabilities and seamless multitasking. The device is anticipated to come with ample RAM and storage options to cater to the needs of users who demand high performance and storage capacity. The display is undoubtedly a key aspect of any foldable phone, and OnePlus is expected to deliver an immersive viewing experience. While the exact screen size is unknown, it is speculated that the unfolded display will be in the range of 7 to 8 inches, allowing for a tablet-like experience. The display technology is expected to be AMOLED or OLED, ensuring vibrant colors, deep blacks, and excellent contrast.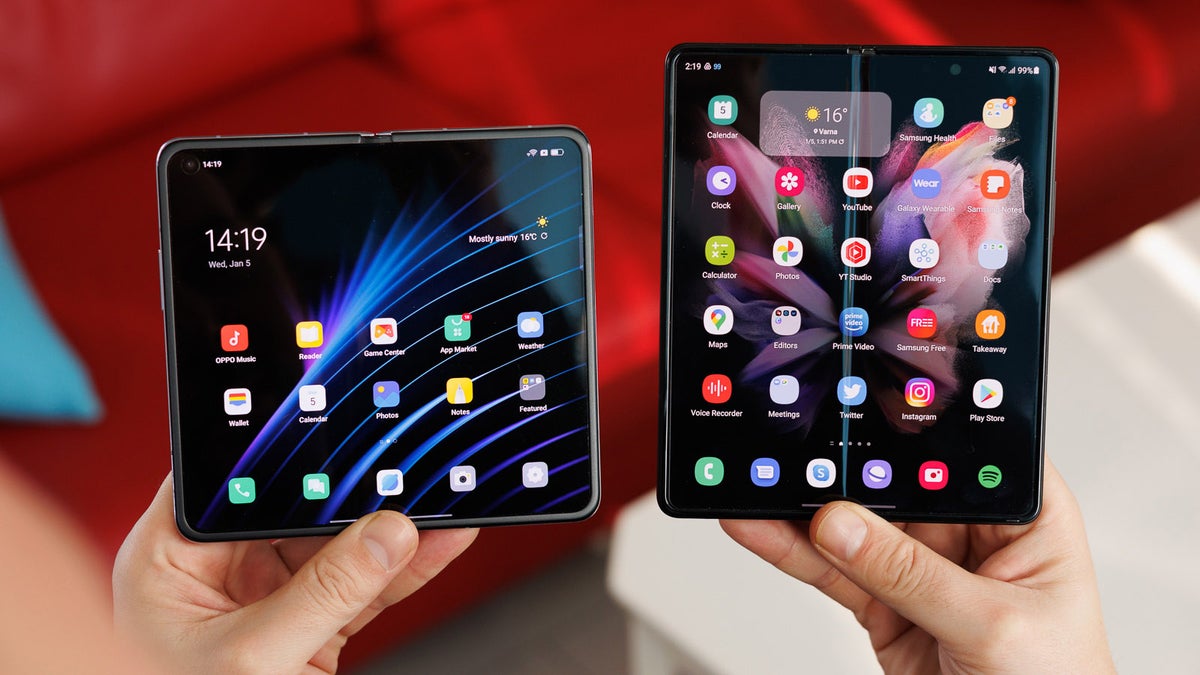 Camera performance has become a crucial factor for smartphone users, and OnePlus is renowned for its camera capabilities. The foldable phone is likely to feature a versatile camera setup, comprising multiple lenses to capture high-quality photos and videos. OnePlus might incorporate advanced camera features and software enhancements to provide users with a top-notch photography experience. Software-wise, the foldable phone is expected to run on OxygenOS, OnePlus' custom Android-based operating system. OnePlus has gained a reputation for offering a clean and near-stock Android experience with useful customization options. It is anticipated that the software will be optimized to take advantage of the foldable form factor, allowing for seamless transitions between different screen modes and providing a smooth user experience. As for pricing, OnePlus has been known for its competitive pricing strategy, offering flagship-level devices at relatively affordable prices. While foldable phones are generally more expensive due to their advanced technology and unique design, OnePlus might aim to strike a balance between affordability and innovation, making its foldable phone an attractive option for consumers.
In conclusion, OnePlus' foray into the foldable phone market is highly anticipated, and expectations are running high. With a sleek design, flagship-level specifications, a captivating display, advanced camera capabilities, and optimized software, OnePlus' foldable phone has the potential to make a significant impact. As August approaches, fans and tech enthusiasts eagerly await the official unveiling, hoping that OnePlus will deliver a foldable device that combines innovation, functionality, and affordability in true OnePlus fashion.