Realmi, also known as Xiaomi's main sub-brand, released its first-ever tablet almost a month ago. As expected, Realmi's tablet accommodates all kinds of customers. One can't categorize Realmi as a low-end brand, as it's competing with the likes of Oppo Pad Air in the market. This brings us to the question of which one is better & more effective in the longer run. Well, we are here to compare the specs & figure out which one is the more prominent opponent. 
Display
The Realmi Pad comes with 10.61" and a resolution of 1200x2000p, while the Oppo Pad Air comes with a 10.63" and a resolution of 1200x2000p. The two models are tied neck to neck in terms of display, specially in terms quality of image. Their biggest diffrences remains in their refresh rate & size of the tablet. Redmi has a supirior pannel of 10.61" as opposed to Oppo's 10.36" pannel. Evermmore, it has a higher refresh rate of 90Hz while Oppo comes with a refresh rate of 60Hz. The resolution for both parties rests at 1200 x 2000 pixel with a 360 x 400 nits. Both have been updated with the latest Dolby Atmos providing with tereffic sound quality. Alas, neither come with their 3.5mm audio jack.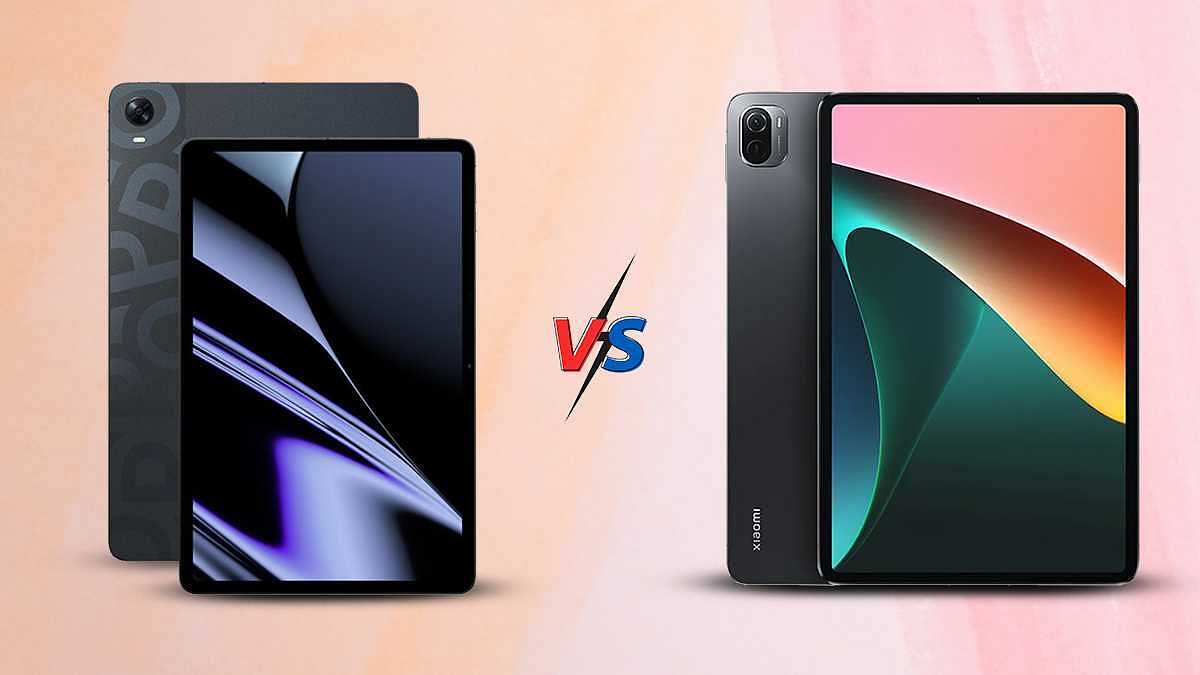 Design
When it comes to design & style, Oppo definately takes the lead with it's thin body with a thickness of 6.9mm. They have narrow bezels around the display with dual textured rear cover which makes it more attractive. Despite Redmi Pad having an aluminium frame, it doesn't in any way holds a candle to Oppo Pad Air. Unfortunate for both teams, they don't have the fuctionality of Biometric password & users have to rely on old school passwords (pins & patterns). 
Processor
The former is equipped with a MediaTek Helio G99, octa-core 2.2GHz, while the latter is equipped with Qualcomm Snapdragon 680, Octa Core 2.4Ghz. 
Software & Updates
These middle range tablets have been equiped with powerful chipsets. Performance vise Redmi overshadows Oppo, as it's the first tablet to be presented with Helio G99 MediaTek processor. The CPU runs at 2.2GHz as it's max frequency. The storage is also pretty impressive for both the handsets. Redmi has been equipped with Android 12 MIUI while Oppo is equipped with Android 12 ColourOS.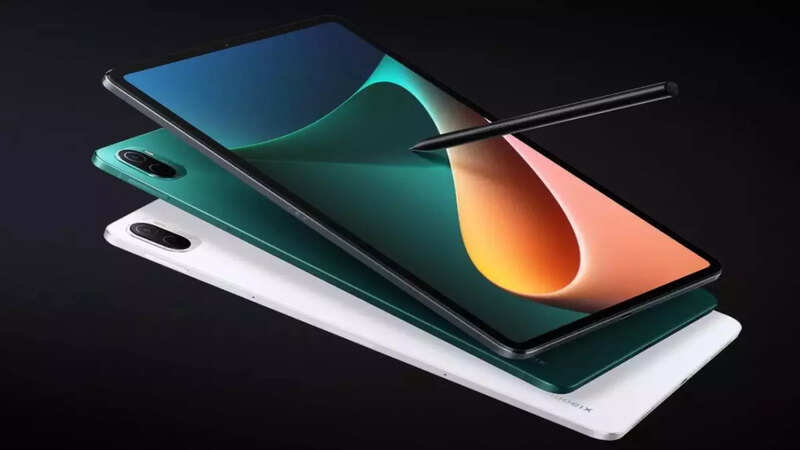 Memory Capacity
Realmi has a 64GB ROM, 128GB RAM & a 128GB micro SD card slot, while Oppo comes with 64GB RAM and 128GB ROM along with a 128GB micro SD card slot. 
Camera 
The camera quality of Redmi comes down to single 8mp f/2.0 camera & 8mp, f/2.2 front camera while Oppo comes with the same specifictaions in camera department. 
Battery
Redmi has a battery life of 8000mAh and a fast charging of 18W while Oppo comes with 7100mAh battery along with 18W fast  charging. 
In terms of extra features, Redmi is known for it's ultrawide angle front camera & Oppo comes with a Stylus for the extra flair.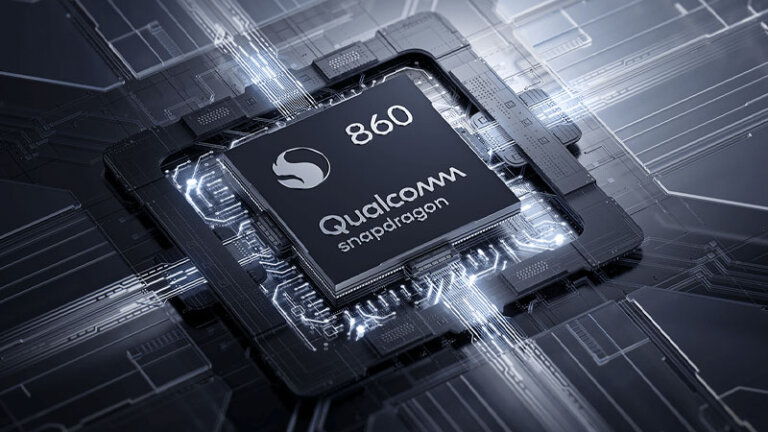 Price
Redmi provides with a longer battery life over Oppo Pad Air with it's 8000mAh, altho their changing speeds are the same. The Xiaomi Redmi Pad retails at $250 or ~ 19,965 INR while Oppo Pad Air retails at $300 or ~23,959. 
In terms of extra features, Redmi is known for it's ultrawide angle front camera & Oppo comes with a Stylus for the extra flair. 
Like every product they too have their own set of pros, cons & specs which sets them apart & puts them together, making it a lot easier to compare. Based on all the mentioned specs, which one would you choose?
For such updates, keep reading techinnews