The lineups from Samsung Galaxy Buds have advanced a lot in a short amount of time and the newest Samsung Galaxy Buds 2 pro is the best example. Samsung has gone ahead and upped its game by taking the best specs from its previous creations and combining them in the newest device. Also, their build is almost at par with other wireless Bluetooth headphones. The buds are accompanied by IPX7 water resistance certification. 
A few of its at-a-glance pros include – a comfortable fit, good sound quality, wireless charging, decent noise cancellation, and IPX7 water & sweat resistance. Cons entail – Some of its features being limited to Samsung devices, and an average battery life powered by 472 mAh. Being retailed at a price of Rs, 7,990 INR, these earbuds are available in three colours – Black, Silver & Violet. These buds are available on their official website, digital platforms like- Amazon, Flipkart, & physical Samsung walk-in stores.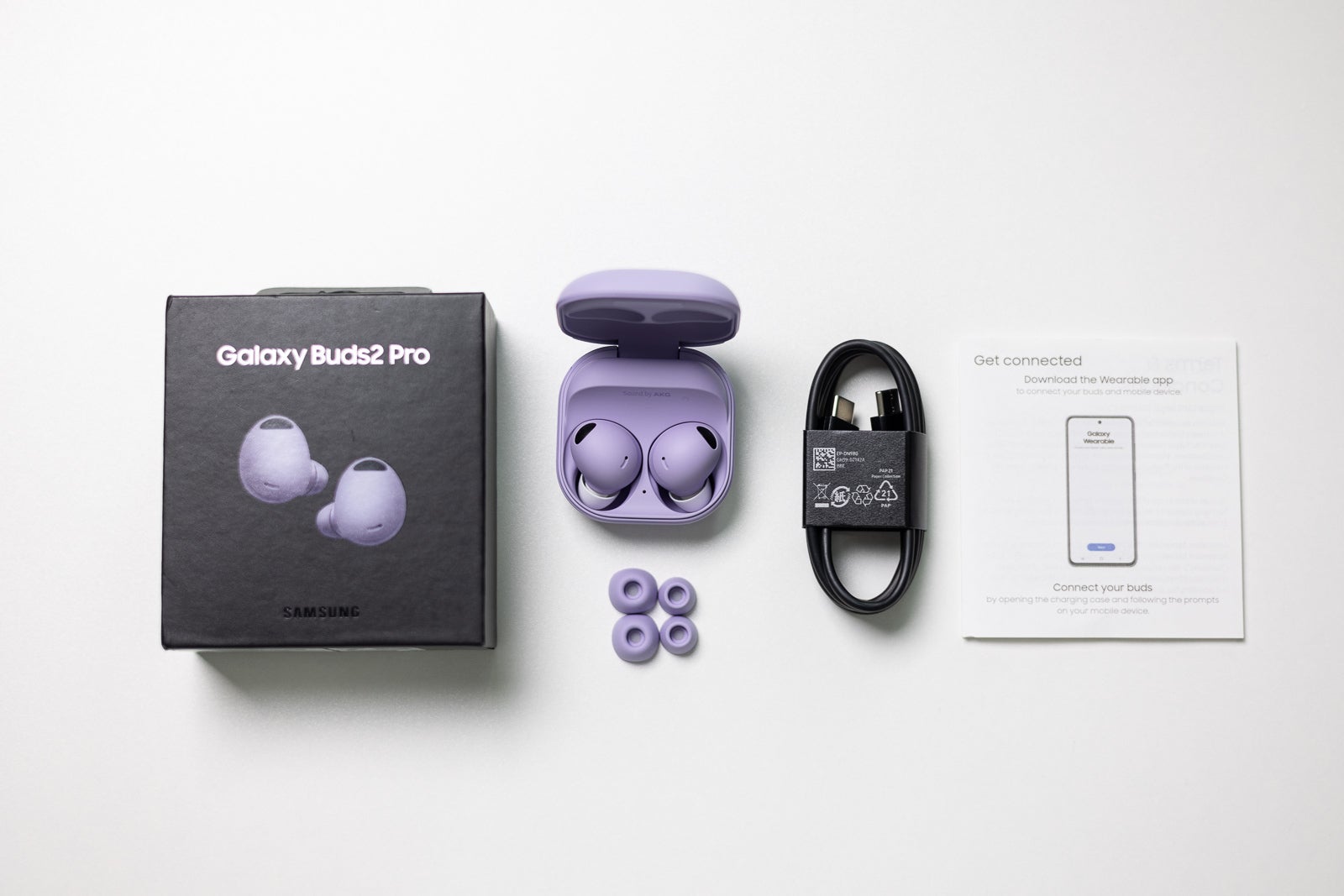 The box comes with – Pair of earbuds, Eartips (in small, medium & large), a Quick Start Guide, a Wireless Charging Dock, & a USB cable. Some of its widely talked out specs include – Bluetooth 5 connectivity, both Android and iOS support, a battery of 472mAh for the case & battery of 61mAh for the earbuds. With a very similar design to its predecessors, this one houses like Galaxy Buds Live – with its square design and a hinge on its well-built, sturdy sides. 
The fit of the earbuds is commendable and is held in place with magnets. The box comes with LED lights which turn green, yellow or red based on the battery level, which works as an indicator. These pods are said to be the most elegant out of them all the other Samsung models, with their glassy finish, giving a premium look and acting as a fingerprint magnet. 
These buds come with an automatic seal tip, so it snugly fits one ear and is comfortable to wear for a long duration of time. Water and sweat aren't a concern due to its IPX7 rating. Accompanied by excellent audio quality and a noticeable bass range which noticeably peaks at a high range. Everything sounds the way it should but it's advised that one shouldn't wear the buds for longer periods of time, especially is the volume is at cent per cent due to the high bass range. 
Samsung partners with Scalable Codec to scale up the sound quality on Samsung smartphones. However, non-Samsung users shouldn't lose hope as they will still get good quality music, if not the best. The Samsung wearable app enables one to tinker with the sound even if one fiddle with the equalization settings of the headphones. The ANC of Samsung Galaxy Buds II Pro is significantly better than its predecessors with three built-in microphones. It has a top-notch sound quality, with both parties hearing the conversation clearly. 
The battery is something which poses somewhat of a disadvantage. With the 472mAh battery of the case and the 61mAh battery of each pod, one could play music for 11 straight hours on a single charge. This is lesser than its competitors in the same price bracket, giving it a very average ANC battery time earbuds. However, Samsung vouches for a 5h play time with ANC & 13 hours of additional playtime in the case when ANC is turned off. 
Apart from the automatic touch controls of Samsung on their earbuds, for Noise cancellation, call accept/reject, the volume of music and etc, they provide a little something extra known as 360 Audio for Samsung Smartphone users which is similar to the spatial sound provided by Apple Airpods Max. They use Dolby Atmos to create a virtual environment that tracks one's head movements, adjusting the sound accordingly.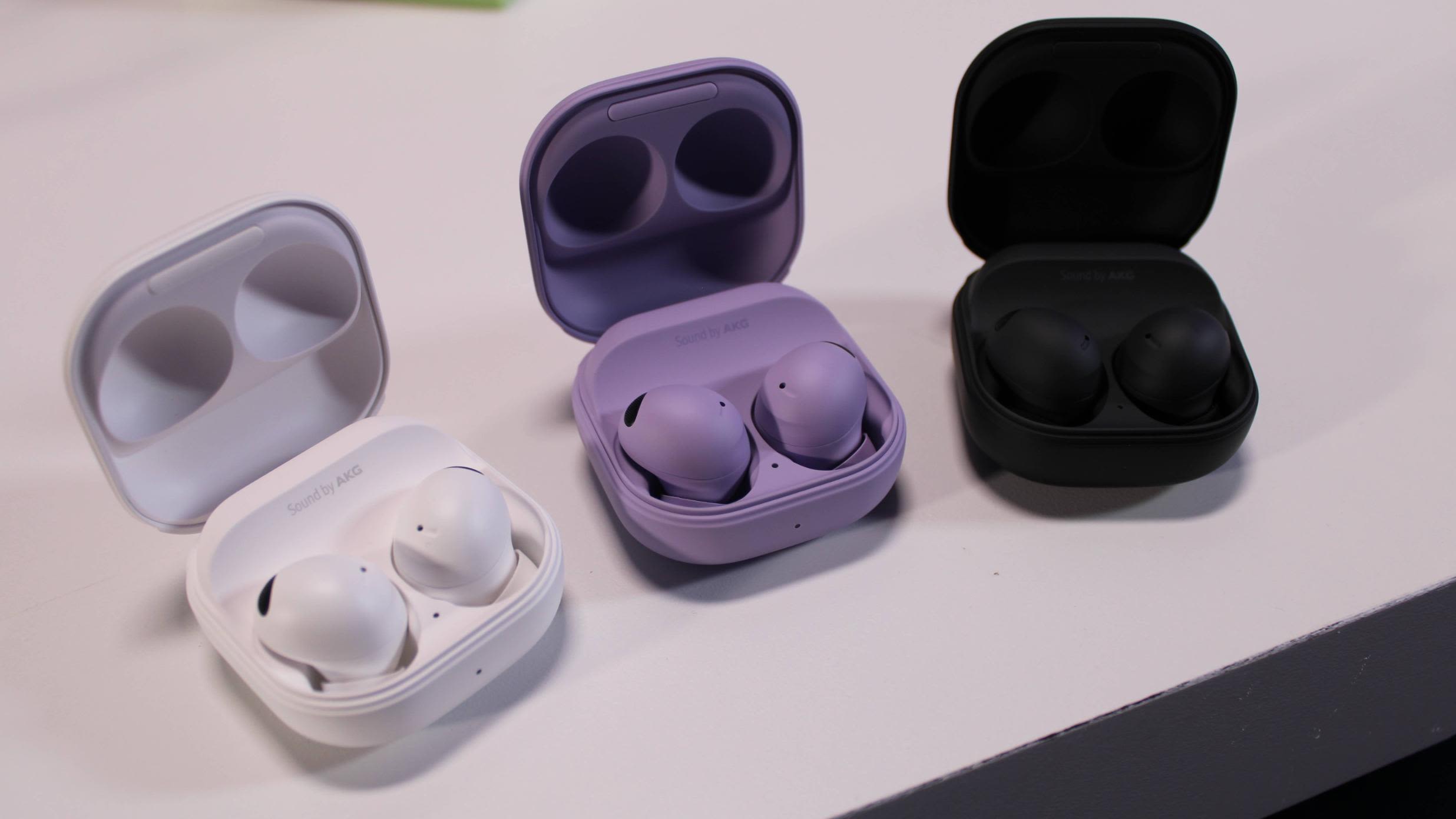 The music instantly stops once the user takes out one earbud, with the help of Ambient sound mode. They have also included a hands-free Bixby mode which operates, along with a Find My Earbuds feature. The buds are also compatible with Siri, Google Assistant & Alexa. The bud's autos switch allows one to seamlessly switch between one's Galaxy device if one has more than one. 
The final verdict is that Samsung Galaxy Buds II Pro are a really good pair, for the price they are offered (any buds under 8k). They are packed with features, and although the battery life isn't very long and might need charge often, it still has incredible music quality. 
For more such updates, keep reading techinnews