Sony is a Japanese multinational company that has grown and spread its wings in the electronics industry with its products & services which include – televisions and home TVs, sound bar blue ray discs, DVD players, high resolution high wireless speakers, and even a line of smartphones along with channels like Sony Entertainment television in terms of service. They have been in the Television making industry since the 1980s and their latest label is Sony Bravia, trusted since the early 2000s. 
The massive range of sony TVs with their variety of features makes it easy to provide something specific for each kind of person – financially & technologically as if the model was tailored to their exact criteria. 
Bravia is a brand of Sont Visual products. It can be wholly considered a subsidiary of Sony Corporation and is renowned for its selection of televisions. Bravia stands for "Best Resolution Audio Visual Integrated Architecture". 
Till 2005, Sony went with the label "LCD WEGA", but that was replaced by BRAVIA and it has stuck ever since. Bravia is known to provide for LCD, LED, OLED and HDTV and it launched its very own phone line in the year 2007, in North America. 
Now coming to one of the most popular types of TVs provided by Bravia. LED Tv stands for Light Emitting Diode. LED is a semiconductor light source that glows which current (voltage) is passed through it. It works on the principle of electroluminescence & is used in everything, from flashlights to household bulbs to fridge lights to TV to a clock display. 
HDMI Tv is an abbreviation of High Definition Multimedia Interface and has existed and evolved through the years. It's the most commonly used cable connection and is an audio/video interface for transmitting uncompressed digital audio data from its source.  
Listed below are a few of the most popular mid to higher mid-ranged Sony Bravia LED and HDMI TVs available on the market :
SONY X 90H :
This smart TV has a screen size of 65", full-array LED display type, with a resolution of 4K. This is Sony's first PS5 TV launched in 2020 and it's still a good choice of gaming TV. It has 4 HDMI ports, supporting all of the popular HDR formats, including Dolby Vision and HRD 10. It's equipped with sony's X1 processor and its triluminous display produces terrific colours. It's known to be one of the very bright android TVs. this very fact makes it super popular for content consumption of OTT platforms. 
This set perfectly supports Apple AirPlay and Chromecast. It also comes with a functional and well-built remote control. 
A few of its cons entail – Only two out of four ports get HDMI 2.0 with a firmware update. 
It retails for an estimated price of (Rs 1,52,000/-). 
SONY X 85J :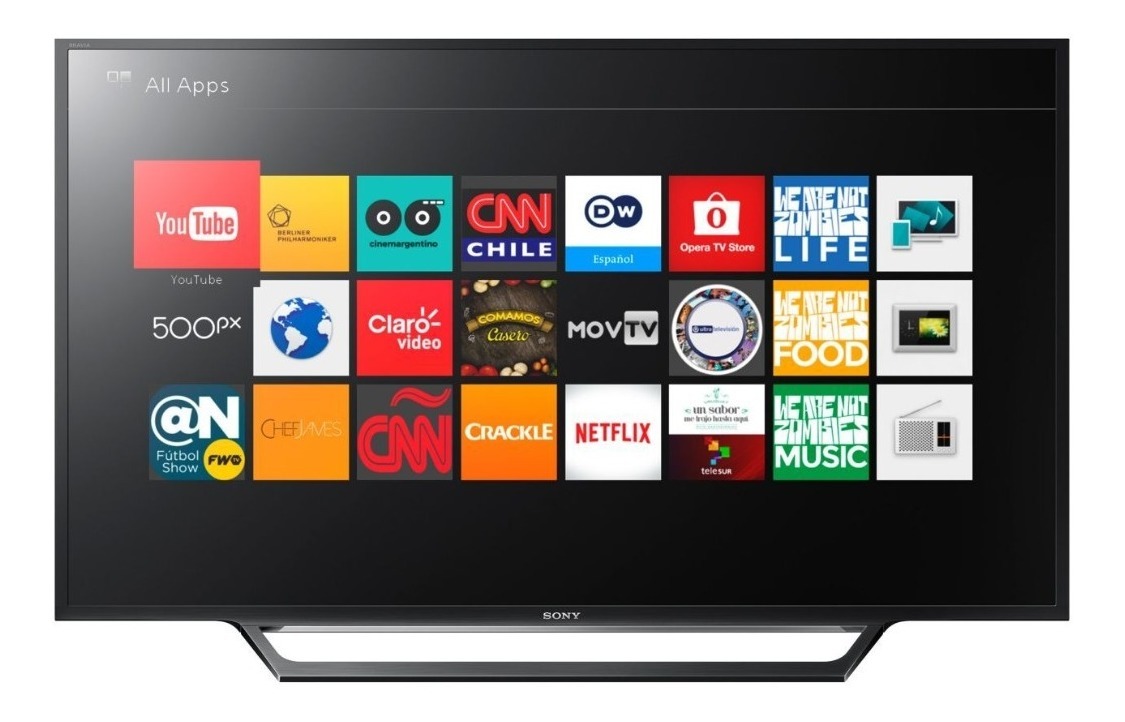 This smart TV set provides a screen size of 85", with an LCD display and 4K resolution. This TV can be considered an intermediate between Sony X80J and Sony X90J. Unline X990J, it doesn't have local dining, but it comes with a brighter panel than X80J. It's of HDR quality and is supported by Dolby Vision and Dolby Atmos. X85J comes with two HDMI 2.1 ports, which can be used to connect PS5 to this said TV. This too comes with Sony's Triluminous which results in a bright and beautiful display.  
A few of its cons include – no VRR supports as of yet, and has only 2 HDMI ports. This TV retails at around (Rs 4,75,000/-). 
SONY X 80J :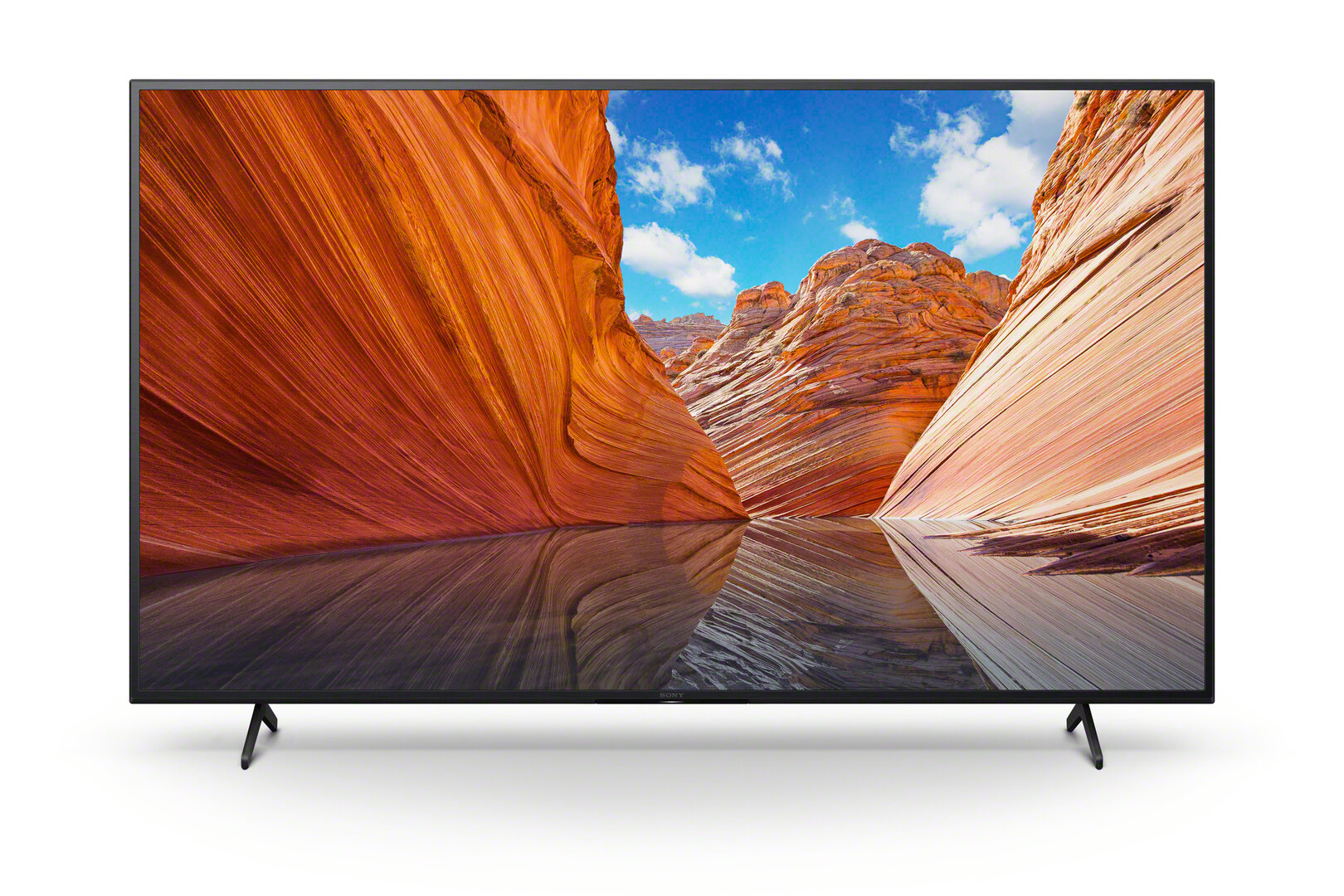 This Google smart TV from Sony Bravia has a screen size of 65" and an HD display, and a 4K resolution. This new user interface of google TV supports Dolby Vision and Dolby Atmos. It runs on the X1 4K HRD processor which gives it a really good HDR display. The google Tv UI is divided into different segments, which gives the user a glimpse of different content that can be consumed as opposed to just watching streaming channels. X80J can directly access Netflix, Prime Video, Disney +, and many more. It comes with a voice-enabled remote which can be synced with Google Assistant for a smooth experience. Alexa speaker can also be used to control this TV. 
A few of its cons entail – no local dimming and the TV blobs in dark sequences in a darkened room. This TV retails at the estimated price of (Rs 1,02,000/-). 
SONY X 80H :
This is a 43" screen size android smart TV, with HD certification and a screen resolution of 4K. X 80H has an HDR which includes Dolby Vision and Dolby Atmos. This Android TV has access to the Google play store and all of the popular streaming channels. This TV can b controlled by voice through the Alexa speaker of Google Assistant-enabled remote control. X80H can be connected to Apple Airplay and has an X1 4k HDR as its picture processor. This set comes with 4 HDMI ports and 2 USB ports along with Sony's X balanced speakers.  
This TV retails for an estimated price of (Rs 68,000/-). 
These were a few of the LED / HDMI TVs available on the market from Sony company. Other LCD, HDTV, and Plasma TVs will be discussed in the articles to come. 
Click here to read Part II & Part III.
For more such updates, keep reading Techinnews