The consumer technology business Nothing, based in London, produces a smartphone called the Nothing Phone (1). It has a translucent body and a clean, simple design. You'll be glad to know that a new software update is being rolled out if you own one of those. The Nothing OS version 1.5.4, which adds new functionality and fixes a number of bugs, is currently accessible everywhere. The upgrade is being released gradually and weighs in at around 119 MB. Go to "Settings > System > System update" to see if it's accessible to you. Users are advised to download and install the update as soon as it becomes available in order to take advantage of the newest enhancements and capabilities.
The new feedback tool, which enables users to report any issues or make suggestions to the developers, is one of the update's most significant features. The addition of this new capability aids in the OS's continual improvement. By improving the 4G/5G network switching functionality, the upgrade also lowers standby power consumption. Because of this optimisation, your phone will consume less power while it is not in use, resulting in longer battery life. Additionally, Quick Settings' Bluetooth feature has been improved to make it simpler to access associated devices.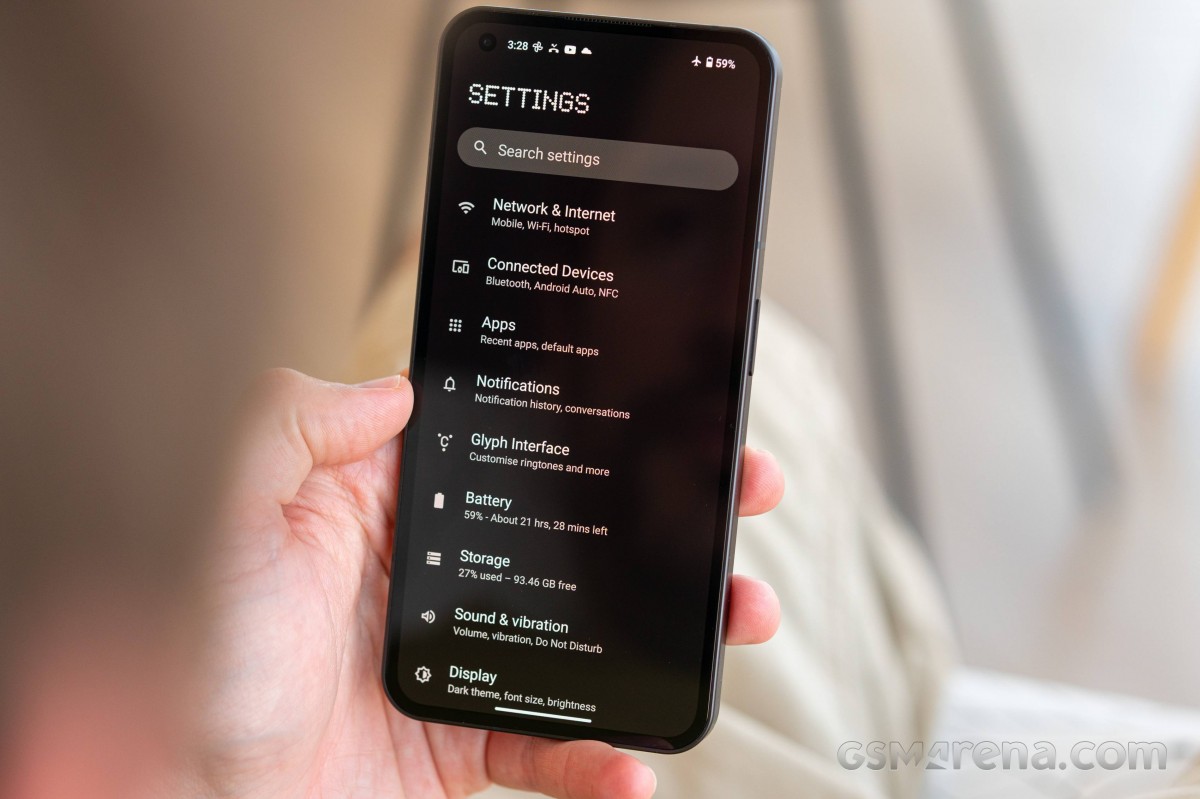 As a result of the upgrade, QR code transactions are now more seamless. You can now scan UPI QR codes directly via the camera app and select a payment app to finish the transaction. Only some areas can access this feature. The fingerprint pattern unlocking process has been improved, making it quicker and more precise. The animations for pop-up views are now more fluid, giving users a more seamless experience. The addition of Google Safety Centre and NDot Cyrillic font support for Belarusian, Bulgarian, Macedonian, Russian, Serbian, and Ukrainian are two more upgrades.
The update also fixes a number of user-reported issues, such as pop-up view freezing problems, better notification display in Quick Settings, error warnings during face unlock setup, and instantaneous incoming call notifications. One of the first Android devices (apart from the Google Pixel) to get early access to the newest Android version, the Nothing Phone (1) will also get Android 14 Beta 1 in the coming weeks for those who opt-in. Additionally, there is a tremendous expectation for the arrival of the Nothing Phone (2) this summer. 
For more such updates, keep reading techinnews