For those who are new to the gaming world, it's vital to know that Graphic Cards are one of the most integral parts of any gaming setup. It's set to be the most important component of a gaming PC, and also the part which is most used. Just like how we have a preference over most computer parts, people have a preference over which GPU they use and their functionalities too. Some might look for the absolute gaming PC while some might be content with the best value deals, albeit the quality might be a little low. Some go off on an entirely different tangent searching for graphic cards for a 1080p plain gaming experience. 
While the crypto mining phase is over, the next generation of Nvidia and AMD cards is finally here. Officially, it's also a three-way battle, as Intel has snuck in with its long-awaited Arc-dedicated graphics line. Every other aspect of a gaming computer comes in second to the best graphics cards. 
Even the fastest CPU won't be able to do much without a strong GPU pushing pixels. So even though there isn't a single graphics card that will work for everyone. This list of the best graphics cards entails – price, performance, features, and efficiency, in contrast to the GPU benchmarks hierarchy, ranked based on performance. 
1. Nvidia GeForce RTX 4070 Ti
The top gaming GPU obtainable right now is the Nvidia RTX 4070 Ti. The RTX 3080 10GB heretofore held this position, and if you're able to still find one for $700, we'd still suggest it since the 4070 Ti costs at least $800. Unfortunately, RTX 30 is being phased out, and despite the ease with which they can still be found, they are all being sold for tens of dollars more than MSRP.
Nvidia intended to release an RTX 4080 12GB but was forced to withdraw it after complaints about the features and cost. The 4070 Ti is actually the 4080 12GB with a different title and a $100 price cut. That makes its rather unimpressive specifications— 7680 Cuda cores, a boost clock speed of 2,610MHz, 12GB of GDDR6X, and a memory bandwidth of 504.2GB/s—a little bit easier to swallow.  Likewise, the RTX 4070 Ti costs less than half as much as an RTX 4090, so it isn't the best GPU available at the moment in terms of value.
2. AMD Radeon RX 7900 XTX
The Radeon RX 7900 XTX, AMD's current flagship GPU, has performance that falls between those of the RTX 4080 and that of the RTX 4090 while costing less than either of them thanks to its $999 MSRP. It has 8GB more GDDR6 VRAM, more cores, and more memory bandwidth than the prior generation flagship RX 6900 XT, as well as AMD's brand-new chipset design for GPUs. 
The 7900 XTX also allocates ray tracing, which has been one of AMD's weakest areas in recent years. The 7900 XTX surpasses the older RX 6900 XT in ray tracing and follows closely behind Nvidia's RTX 40 series. Even though the 7900 XTX does not support DLSS, it does support FSR, an open-source substitute that offers a comparable level of visual quality. The RX 7900 XTX has made a name for itself among high-end GPUs thanks to its excellent performance and fair price when compared to the new RTX 40 series. It's worth the additional $200  despite being more expensive than the RTX 3080 10GB.
 3. AMD RX 6600 XT 
The RX 6600 XT, something that costs between $250 and $300, is undoubtedly the best GPU for those who prioritise value. Its performance is in the midpoint of the RTX 3060 and RTX 3060 Ti while costing $100 less, making it the best choice for a PC upgrade. While the 6600 XT's ray tracing effectiveness is quite subpar, it is not the only AMD or Nvidia GPU in this performance range that performs subpar in this area.
In relation to ray tracing, the 6600 XT supports AMD's FSR upscale, the company's solution to Nvidia's DLSS. The new release of FSR 2, FSR 2, is comparable to DLSS in terms of performance and visual fidelity along with game support. Besides this, the 6600 XT has encoding capabilities that are comparable to those of Nvidia's GPUs, which is crucial for streaming games while retaining high performance and excellent visual quality for viewers. If you're unable to locate a 6600 XT in the $250–300 price range, there are a few other options. The more inexpensive RX 6600, which costs between $220 and $280, is slower than the 6600 XT but has all the same features.
4. Radeon RX 6700 XT 
Folks could simply buy the RTX 4090 or the RX 7900 XTX and declare it to be the best GPU for 1440p gaming, but even entry-level GPUs can now accomplish 60FPS or more at this resolution. In light of this, we recommend AMD's RX 6700 XT for 1440p gaming due to its reasonable price of $350 to $400 and its performance, which is in the midst of the RTX 3060 Ti and RTX 3070. However, the price of those two Nvidia GPUs is much higher than the 6700 XTs.
One should first expect lower ray tracing performance when choosing an RX 6000 series GPU compared to an RTX 30 series card from Nvidia, but since ray tracing is also quite resource-intensive on Nvidia GPUs, it's a beneficial tradeoff. You'll also need to use FSR instead of DLSS, and even though FSR does have a slightly lower graphics performance than DLSS, it is available in roughly the same number of games, often in games that also support DLSS. Considering the price difference between the 6700 XT and the 3070, it's worth it. It's best to avoid the refreshed version of the 6700 XT named RX 6750 XT. The best purchase would be the 6700 XT instead if you want more performance.
5. Nvidia GeForce RTX 4090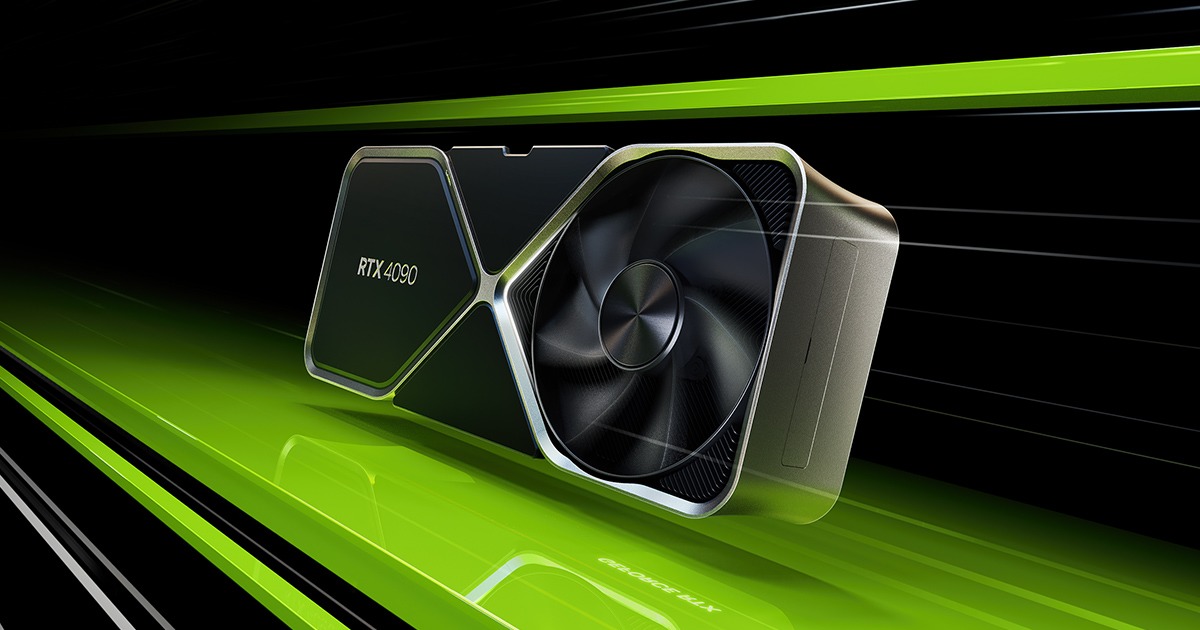 The most powerful and effective consumer graphics card available is the Nvidia RTX 4090. When it comes to pure performance, it vastly outstrips everything else on the market and represents the epitome of what Nvidia has to offer. You probably don't need one of these, especially if you enjoy playing video games. Since the RTX 4090's insane power, neither 4K resolution nor ray tracing in current games can make it unplayable. Even though it costs a few hundred dollars more, it is considerably quicker than AMD's top-tier RX 7900 XTX graphics card.
For those who are creating content and using software that will gain from substantial GPU acceleration, the RTX 4090 makes more sense. Despite the reality that the NVENC encoder is also quite capable, it is the first Nvidia GPU to include a hardware AV1 encoder. Even in the absence of proxies or lower-resolution timelines, the enormous horsepower ensures that there are no delays when applying edits and scrubbing timelines. It's absolutely abhorrent.
The massive AD102 GPU with 16,382 Cuda cores, 24GB GDDR6X VRAM, a base clock of 2.23 GHz, and Nvidia's 3rd generation ray tracing cores are built to house the RTX 4090, which is built on Nvidia's new Ada Lovelace architecture. Besides this, it is the first Nvidia GPU to support DLSS 3.0, and the back has HDMI 2.1 outputs. It uses the new 12V HPWR power connector and is rated at 450W TGP, so it consumes a lot of power. 
Verdict
Albeit the fact that RTX 4070 Ti is significantly more expensive than it needs to be, it remains the best GPU money can buy because it performs at RTX 3090 Ti levels while costing much less. 
While entry-level PC gamers should look into something less powerful and more affordable, like the RX 6600. Those looking for a good 1440p gaming experience without breaking the bank should think about purchasing the RX 6700 XT. The RTX 4070 Ti remains an exceptional graphics card for those who have the budget to afford it and are looking for the best in performance.
 For more such updates, keep reading techinnews