The hype over virtual reality and what it's potentially capable of hasn't gone down since it hit the market. Until now, most technologists considered it a pipe dream or fantasy. As expected, it has slithered its way into gaming and has been rocking the charts ever since. VR was born in 2010 in the hands of an American teenager, Palmer Luckey. He created the first prototype of a VR headset, which eventually transformed into the Oculus Rift. Two years was all it took for the youngster to crowdfund $250,000 to launch and commercialize it. VR was reborn after $2.4 million in pledges. Two years later, Mark Zuckerberg fell in love with the Rift concept and purchased the company for $2 billion.
Several competitors, including Sony's Playstation VR headsets, HTC's Vive, Samsung's Gear VR, and Google Cardboard, have attempted to compete with Facebook's CEO. VR is a vast area, and it might be intimidating and confusing for a newcomer. That's where we come in.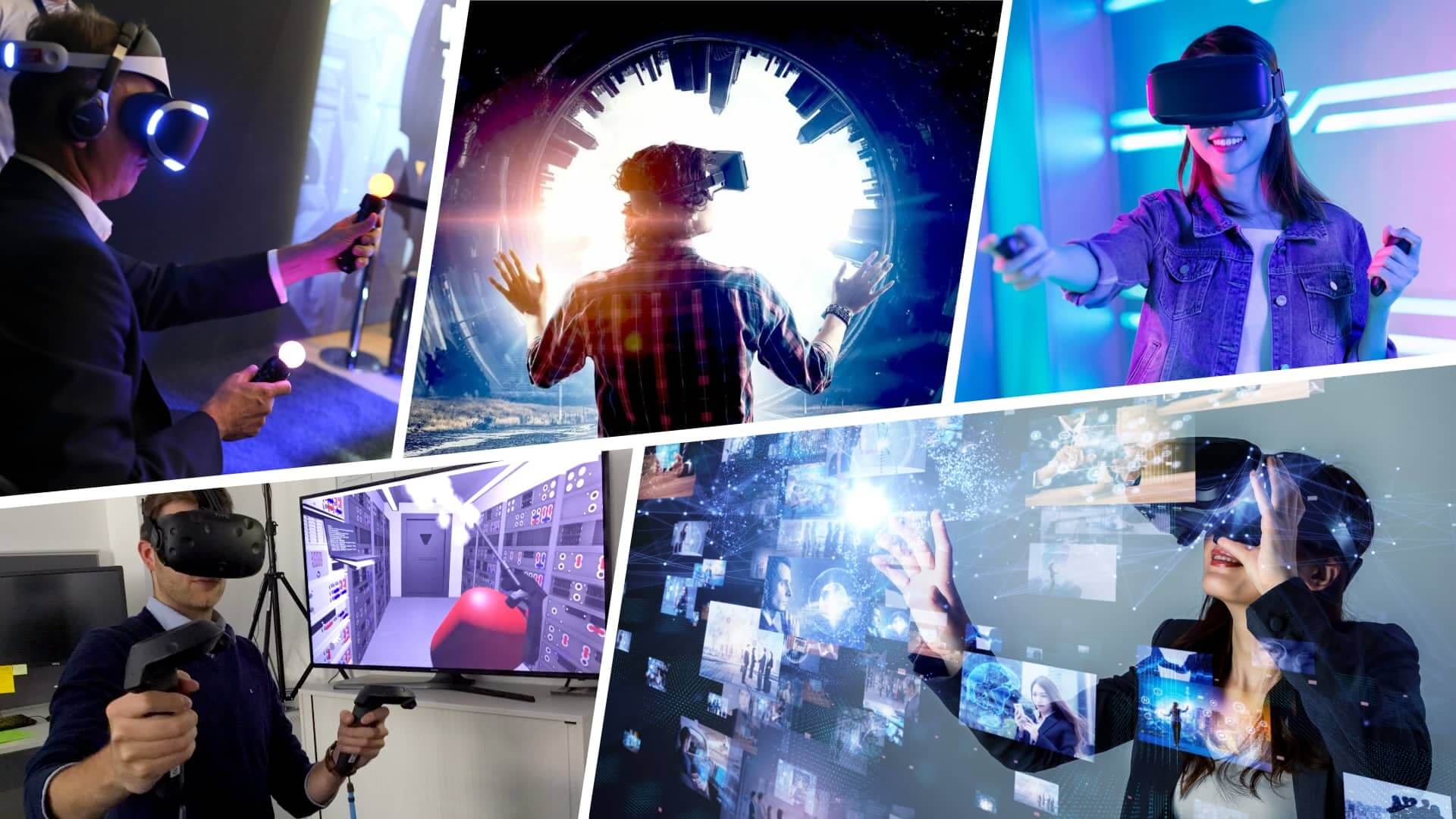 The entirety of virtual reality is in their headsets, which are goggle-like structures on your eyes that transfer you to a new reality. The more expensive the headset, the more expensive the device to which it must be connected. Some beginner-level headsets can be connected to smartphones, whereas higher-level headsets require a laptop or a TV to be connected. Second in line is the hand controllers, which coordinate your real-life movements in one's real life with our virtual realities. Hand controllers can easily be switched for joysticks because they are just as good. 
Just like any other gaming facility, VR has its own personal app store where one can browse and download games of their choice. Some of these apps and games can be accessed directly from the headset, while others require the use of a separate device. Almost four years after its crowdfunding campaign, the Oculus Rift's first commercial version was released in early 2016.
It was initially sold through the Oculus VR website until it made its way around the world, requiring a powerful PC to use. with Dell, HP, Alienware, and Asus all offering VR-ready machines. Oculus VR has also released bundles with these manufacturers that include the headset, a sensor, and controllers, making it even easier to enjoy the full range of virtual reality Rift experiences with them. In December, Oculus will launch the Oculus Touch controller, which translates hand gestures into the virtual environment, for $199.
For more such articles, keep reading techinnews