Take your social game to the next level with these time-saving, competitive-advantageous, and performance-enhancing Facebook tips. Consider yourself knowledgeable about Facebook's top tools and features for businesses. There are always new Facebook hacks and hints to learn, even if you've been using the platform since the Stone Age, or 2004, as the saying goes. To reach your target audience in today's world, you'll need more than just interesting content.  
1.Optimize your Facebook profile
Optimize your profile information after creating a Facebook business page. Individuals frequently visit your About page to discover more about your company before liking your Page. 
Give them what they want, then! To build audience expectations and entice readers to like your Page, provide all the information.
In the "Our Story" section, describe your company's core history, mission, and values. 
If your company has a physical presence, be sure to also include important details like the address, contact details, and business hours.
2.Cross-promote your Facebook Profile
You can get more Page likes on Facebook by adding Follow or Share buttons to your website or blog. If you're just starting out on Facebook, let your existing audience on other platforms know about your profile. You can easily do this by writing a blog post introducing yourself and your business, and linking to your Facebook profile Encourage people to follow you on other social media platforms such as Twitter or Instagram.
3.Pin your most relevant content
Pin your content which is most significant. To try and ensure that visitors remember a post, you can pin it. Consider pinning a noteworthy piece that has worked well or an announcement that your audience will enjoy.
How to implement: In the top right corner of the post, click the ellipsis button. Choose Pin to Page's Top.
Switch your pinned post every few weeks to keep it updated.
4.Use Facebook search operators
Utilize the Facebook advanced search. Finding competitive intelligence on Facebook can be challenging, especially since the social media site discontinued Graph Search. However, you can restrict results from Google searches for information specific to Facebook using Facebook search operators.
A few suggestions for how Facebook search operators can assist you in boosting your marketing initiatives are mentioned below:
Conduct audience research. It will be quicker for you to publish more interesting content if you understand your audience and the kinds of content they enjoy.
Search for user-generated material (UGC). Find folks who discussed your brand but did not tag you by searching for your brand name. Do some competition research. 
Look at the content that your rivals share, the level of involvement they experience, and the demographics of their audience. 
5.Optimize your call-to-action
Enhance your call to action. The centre of the summit of Facebook Pages is where all the CTA buttons are situated. This CTA can be altered to direct interested viewers to the action that will be most beneficial to your company.
Add CTA buttons like "Sign up" or "Send message" if you want to nurture prospective leads or just communicate more. CTA buttons are not limited to these two; one can choose from a wide variety of options that can be tailored to fit the needs of the company.
6.Claim your Page's vanity URL
Acquire the vanity URL for your Page.A randomly allocated number and URL is assigned to your Facebook Business Page when you create one. 
With a personalised vanity URL, you may boost the shareability and visibility of your Facebook profile. Acquiring a vanity URL for your Facebook Business Page will help to build brand recognition and make it easier for customers to find you on social media.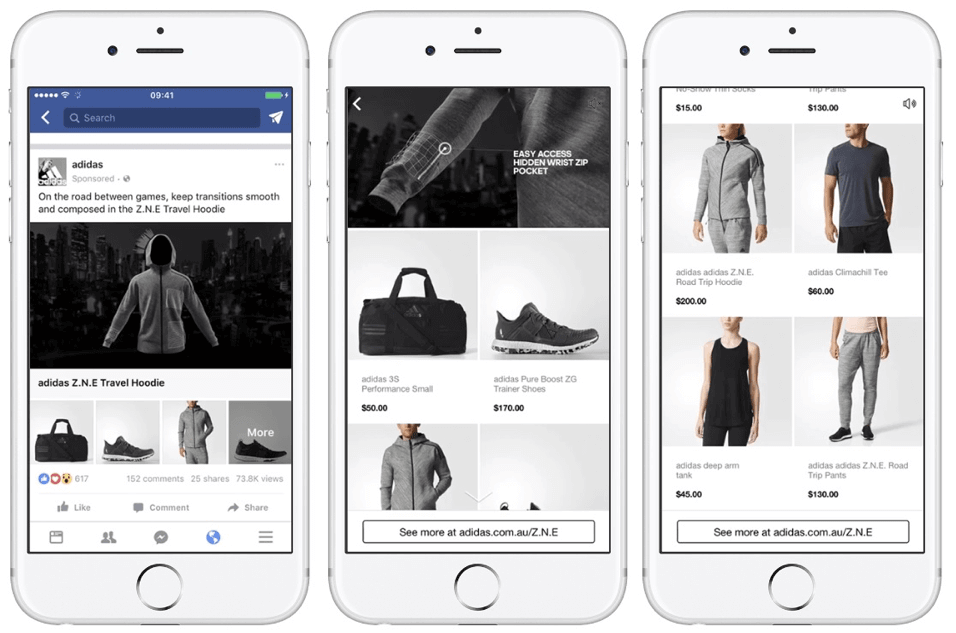 7.Customize your page tabs
There are some standard tabs on every Facebook Page, including:
About\s; Photos\s; Community
To help your viewers learn more about your business's distinctive characteristics, you may also add more tabs. You can promote your services, display user feedback, or even make your own tabs.
Here is how you can execute it. Click "More" To access Edit tabs, scroll down the drop-down menu. Choose the tabs you wish to add to your Facebook page.
8.Showcase your products in collections
Every month, one million users frequently make a purchase through Facebook Shops. You may utilize the feature to group your products into collections so that customers can explore, bookmark, share, and purchase them. To categorize and curate the products for your brand, use Facebook Collections. 
Customers may conveniently view your many product varieties when they visit your Facebook Shop this way. Customers may quickly and effortlessly pay on Facebook (or Instagram) without leaving the network thanks to Facebook checkout.
By 2028, it is expected that social commerce, or the direct sale of goods via social media, will earn $3.37 trillion globally. It makes sense – you're much more likely to spend money when you can make a purchase without visiting a brand-new website.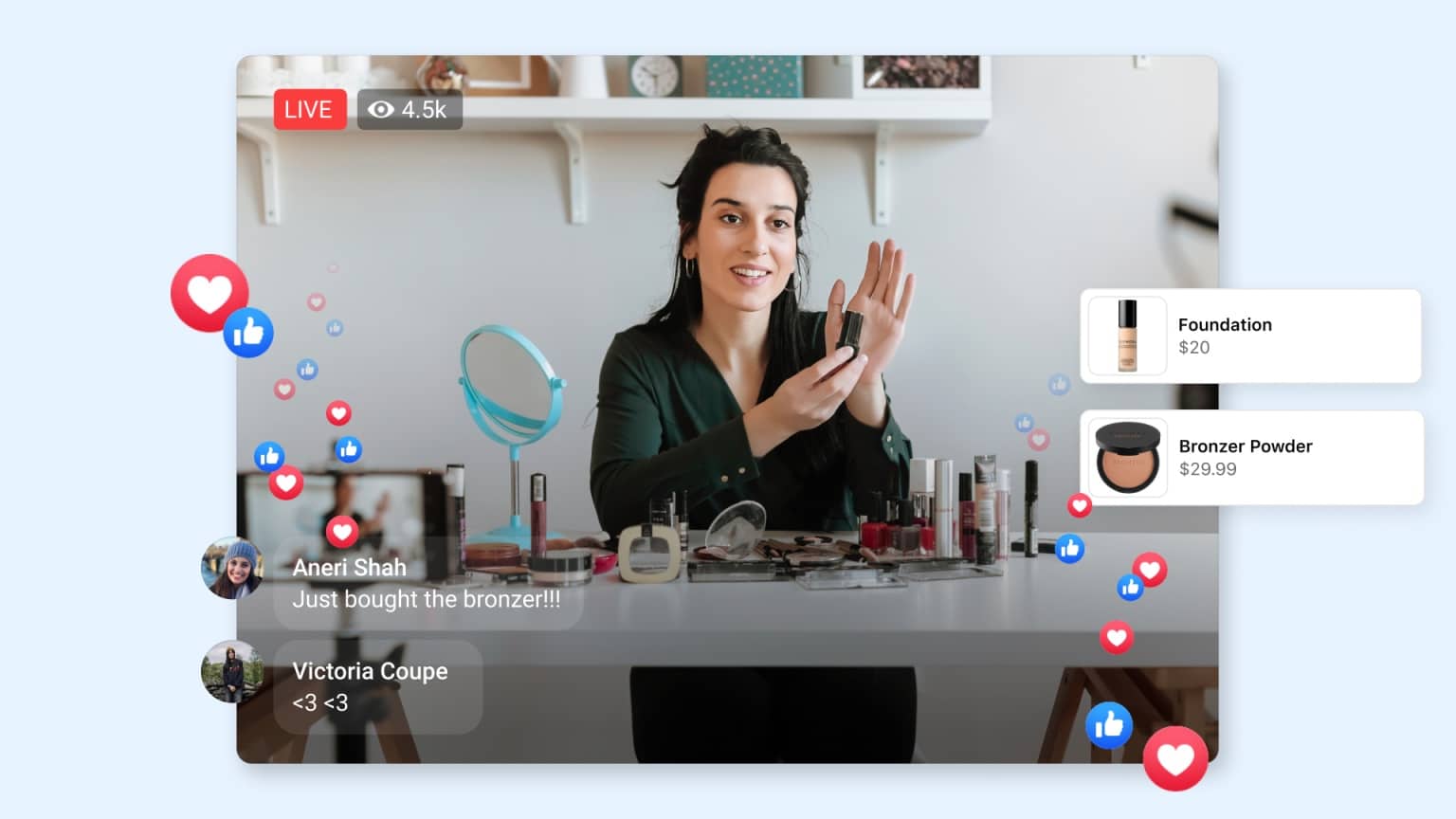 9.Create a community for like-minded customers
Every month, 1.8 billion people use Facebook groups. Furthermore, the current Facebook algorithm promotes meaningful interactions. Given this, it makes sense for businesses to use the platform's community features.  One of the best methods to create a sense of community among like-minded people is via Facebook groups. 
Fans can engage with one another and your company in a group while discovering promotions and events.
 10.Go Live
Facebook Live videos presently have the most viewers of any post type. People watch it for three times as long and post on it ten times more regularly than on conventional videos.
Further, Facebook gives live video priority by placing it at the top of the feed. Even potential audience members, regardless of whether they are interested, receive notifications from the site.
Schedule a broadcast to take advantage of all these benefits, or simply go live by choosing the Live Video icon in the Update Status box. A few examples are demonstrations or tutorials; broadcasting an event, and highlighting a significant event.
 11.Schedule your posts
Keep your audience intrigued by posting high-quality content frequently. But it can be challenging to consistently publish compelling copy and excellent images. Batching your content or writing several posts simultaneously and scheduling them in advance is one of the best Facebook hacks.
You can schedule posts for both Facebook and Instagram using the built-in tools provided by Facebook, such as Creator Studio or Meta Business Suite. But you might require a social media management tool if you also post on other social networks.
12.Use Facebook Page Insights to analyze the performance
The concept of quality content is only the first step. You must remain vigilant about your metrics to spot engagement trends.  Watch your Facebook page insights carefully to determine what engages your audience.overall.overall.  After reach. 
Count the unique views made to your posts and page. Additionally, you can see comprehensive analyses of each post that include data on reach, likes, and other factors.
Conclusion
People often get confused where to start when promoting their website/business. Marketing is essential in running a successful page & Facebook Marketplace is a popular place to start doing so. These where a few tips to get your business up & running.
For more such updates, keep reading techinnews