The global tablet market is less exciting and competitive than the mobile phone market. As a result, we don't see as many tablets each year as we do mobile phones. During the epidemic, however, there was a significant rise in demand for large-screen gadgets. As a result, numerous Chinese firms have returned to the tablet market. Despite the fact that demand has plummeted, a few firms are still releasing tablets. Vivo debuted its first flagship tablet, the Vivo Pad, last year. The Vivo Pad 2 is the company's follow-up to the original Pad. 
The screen, hardware, efficiency, audio, and productivity have all been improved. It's fantastic and values high-quality output. This smartphone is positioned by the firm as a true flagship with a large screen. The Vivo Pad 2 features a large screen, but it is still lightweight and compact. Many thanks to its ultra-narrow bezel of 6.9mm and a screen-to-body ratio of 88.1%. The body weighs 585 g and measures 6.59 mm thick. The one-piece metal frame is built of a high-quality aluminium alloy and has an excellent texture.
SCREEN
The Vivo Pad 2 features a bespoke 12.1-inch huge screen with a 7:5 golden ratio, which is larger than last year's 11-inch screen. The display area has increased by 27.3% when compared to the 11-inch screen. The horizontal and vertical screens are both enjoyable. It can display more content and has a more PC-like experience with websites and files. The screen and portrait screen are both really pleasing. Simply put, this gadget can provide consumers with a PC-like experience. This display is HDR10+ certified and has a 2.8K ultra-clear retina resolution. It also has 144Hz e-sports-level brush smoothness, a peak brightness of 600nits, and a colour palette of 1.07 billion.
This screen also improves eye protection by being the world's first chip-level intelligent anti-blue light and having passed the German Rheinland low blue light certification, as well as supporting self-developed natural light-like anti-fatigue brightness adjustment technological advances to relieve visual fatigue caused by long-term tablet use, among other things.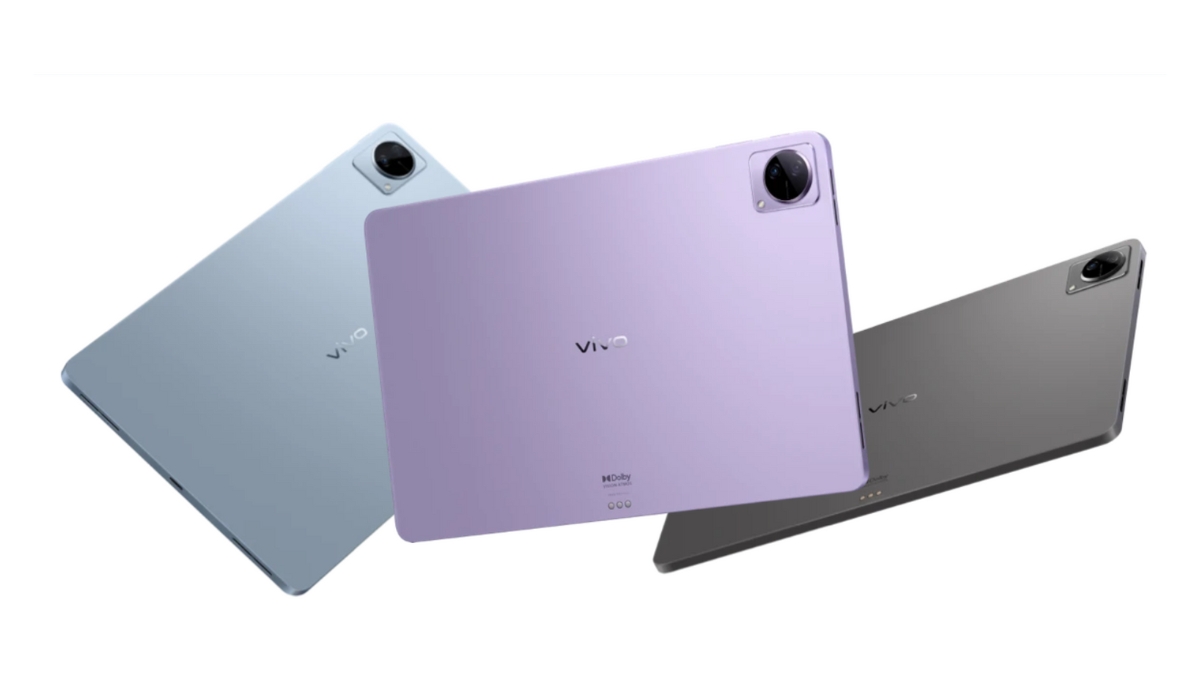 Furthermore, this screen improves eye protection. It boasts the world's first chip-level adaptive anti-blue light certification. It also features the German Rheinland low blue light certification and supports self-developed anti-fatigue brightness adjusting technology. This helps to alleviate the visual fatigue caused by prolonged tablet use.
HARDWARE
In terms of performance, the Vivo Pad 2 is the finest in its class. It has a 10,000 mAh battery and supports 44W flash charging. According to the manufacturer, this item will charge in 139 minutes. This device is powered by a Dimensity 9000 SoC manufactured in 4nm technology. This chip has an 8-core CPU and a 10-core GPU core that run at a maximum speed of 3.05GHz. This tablet also has up to 12GB of RAM and 512GB of storage space.
AUDIO
A self-created super audio structure, a 10.2cc ultra-large sound chamber, and Vivo's unique Super Audio sound effect are among the audio characteristics of the Vivo Pad 2. It achieves a new level of audiovisual delight by providing a more surging sound environment.
PRODUCTIVITY
The Vivo Pad 2 has been upgraded with a new self-developed stylus, smart touch keyboard, and other accessories to manage office meetings and online learning. It also has a large-screen ecosystem with 4,000 apps, a PC platform and a UI adaptive engine to fix the issue of third-party apps not being able to be adjusted to horizontal screens. Additionally, it collaborates with WPS to offer multitasking with small windows and can open more documents than a PC.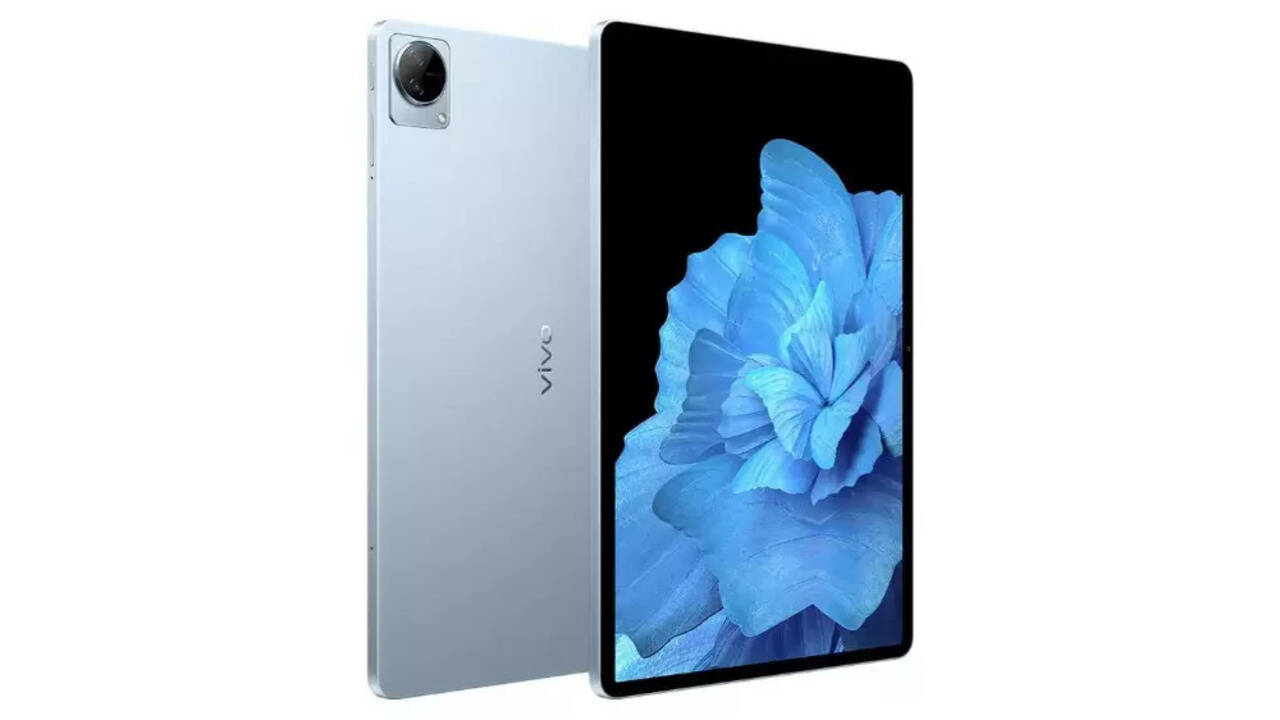 CONNECTIVITY AND CAMERA
In terms of cameras, this premium tablet has an 8MP front-facing camera for selfies. It also has a twin back camera configuration. It has a 13MP primary camera in addition to a 2MP secondary sensor. The Vivo Pad 2 has a 5Gbps high-speed USBC connection, Wi-Fi 6, Bluetooth 5.3, and other features.
PRICE
You're probably wondering what the price of this flagship tablet will cost after reading all of its fantastic specs. To own a unit, you will not have to break the bank. Vivo revealed the following prices during the formal launch event:
8GB + 128GB costs 2499 RMB ($364).
8GB + 256GB – 3399 Chinese Yuan ($495)
There is currently an introductory discount for the 8GB + 128GB model, bringing the starting price down to 2399 yuan ($349). The business did not specify when the discount would end. As a result, the earlier you buy, the more advantageous it is. In addition, the 12GB + 512GB variant will be available later. The cost of this report is still unknown. Vivo also released a comparable stylus 2 (Vivo Pencil 2) for 499 yuan ($73). The company also released the smart touch keyboard 2 for 599 yuan ($87). According to Vivo, everyone who purchases both accessories at the same time would receive a 50 yuan ($7) discount.
For  more such updates, keep reading techinnews