With a recent upgrade, WhatsApp began rolling out emoji replies to users. However, neither Android nor iOS users received the update in large numbers. This is acceptable, as new feature upgrades are frequently rolled out in stages to test whether consumers encounter any strange, unfixed bugs. WhatsApp users, on the other hand, are now seeing the function becoming more widely available. 
The emoji reaction function is now available to more users thanks to a new update for Android and iOS smartphones. Facebook Messenger and Instagram already have the emoji replies function. It allows users to respond to each communication with an emoji. On iOS, Android, and WhatsApp Web, the reactions are displayed in group and individual chats.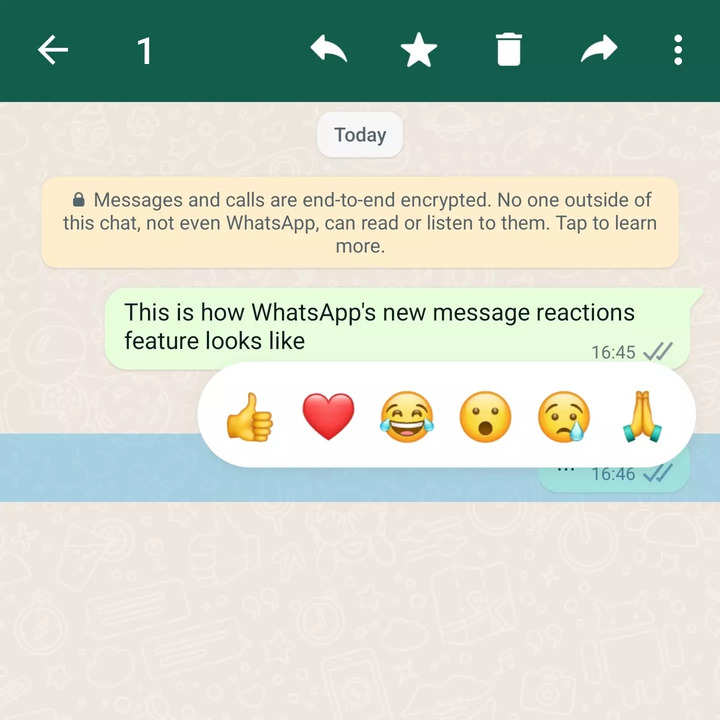 The functionality was initially mentioned when WhatsApp confirmed the release of its 'Community' feature later this year. On iOS, the functionality appears like this. Users will have six pre-selected emojis to pick from when reacting to a message, as shown in the image obtained from the WhatsApp for iOS app. When a user long-presses a message, the six emojis will appear. Users may then submit a reaction by just tapping on the appropriate emoji. Thumbs up, heart, laughing emoji, astonished emoji, sad with a teardrop emoji, and prayer emoji are the six emojis that are now accessible. Users can't modify these six emojis, therefore you can't reply with a different emoji for the time being. This functionality may, however, be added to the platform in the future.

According to rumors, WhatsApp may include stickers and GIF replies to the platform. These features were just discovered in a development build and may eventually make their way into stable versions. WhatsApp is also experimenting with emoji replies for status posts. This feature, which is currently in testing, will allow users to respond to other users' status changes with emoji replies, similar to how they do on Instagram. According to a leaked source, WhatsApp for Desktop will feature eight predefined reactions, although it's unclear how many alternatives we'll have on Android and iOS.