According to a court petition obtained by Reuters, Xiaomi Corp's senior executives were threatened with "physical assault" and coercion while being questioned by India's financial crime combating agency.
Xiaomi has been under investigation since February, and an Indian agency confiscated $725 million from Xiaomi's India bank accounts last week, accusing the business of engaging in unlawful foreign transactions "under the table the pretence of royalty" payments. The firm has denied any wrongdoing, claiming that its royalty payments were legal. On Thursday, a court heard from Xiaomi lawyers and put the Indian agency's request to freeze bank assets on hold. The next hearing is scheduled on May 12th.
The business alleges that when personnel arrived for interrogation many times in April, they were intimidated by India's top law enforcement agency. According to the filing in the High Court of southern Karnataka, Jain and Rao were "threatened… with dire consequences including arrest, damage to their career prospects, criminal liability, and physical violence if they did not give statements as per the dictates of" the agency on several occasions.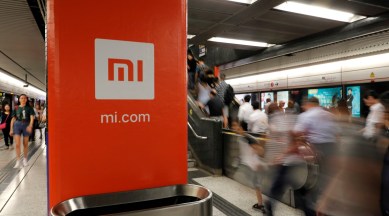 According to the report, the executives "were able to endure the strain for a time, but finally buckled under such strong and aggressive criticism and pressure and unwillingly uttered some statements." Due to continuing legal issues, Xiaomi is refusing to react. Reuters attempted to contact Jain and Rao but did not receive a response. Jain is currently Xiaomi's global vice president, located in Dubai, and is credited with the company's rapid growth in India, where Xiaomi handsets are extremely popular. According to Counterpoint Research, Xiaomi was the largest smartphone vendor in India in 2021, with a 24 percent market share. It has 1,500 workers in the nation and sells various electronic devices such as smart watches and televisions.
Xiaomi previously stated that its royalty payments were paid for "in-licensed technology and IPs utilised in our Indian edition goods," and that the payments were "all genuine and truthful."