Spotify is one of the most popular music streaming networks despite facing cutthroat competition from Apple Music, Youtube Music, etc. It has a little over 350 million users all over the world & Spotify also houses the largest libraries of tracks which amount to a little over 70 million. All of its features are highly customizable, be it the free or premium version, Spotify surely has something for everyone. 
Spotify loves to lay us with teasers & has a wide range of tricks to do so. It is packed with enhanced control systems to improve one's music listening experience. Listening to Spotify songs anonymously might sound perfect for people conscious of their privacy, well Spotify has you covered. If one wants to let their followers know what song or recent albums has caught their attention in recent times, you can do so with the touch of a button. One can ever hide all the pieces you don't want to hear in a public playlist which ruins the vibe you want to go with. 
1. Controlling Playback From Other Devices 
One of the most popular features of Spotify is its ability to sync one's current plays with the cloud so that one can access their favourites from across various devices. The mobile device can be used as a remote even if you are playing music on your laptop or speaker.
The Spotify app on one's Android device shows you what song they are listening to and lets you play, pause, or stop the playback. By tapping the "Spotify Connect" icon at the bottom of the player, you can quickly change between devices. 
2. Finding Explicit/Remix tracks 
  Although some listeners prefer a clean version to the explicit version of a song on Spotify, everyone is welcome with open arms as Spotify caters to everyone's tastes. The most popular version of the track may not be what you prefer, but searching for its alternative version is not difficult.
The major streaming service provides an option at the end of an album called "X More Releases" that allows users to listen to different versions of a track or album. On the desktop or web app, not every song or album has this feature.
3. Collab Playlists with friends 
The collaborative playlists feature might be really interesting to check out if you and your friend have nearly identical musical tastes. With Spotify, you can create playlists that you can share with your friends, who can then edit them by adding or removing songs. A hollow circle next to the name of a collaborative playlist specifies it as such. To create one, first, create a straightforward playlist in your Spotify desktop or mobile app.
Then, tap the "three dots" icon and select "Collaborative Playlist" from the menu. Go to "Your Library > Playlists" and tap the "three dots" icon next to the playlist you want to convert into a collaborative one on the Spotify smartphone app.
4. Transfer playlists from other streaming services 
Due to Spotify's extremely tardy entry into the Indian music streaming market, there is a decent possibility that you have been using another streaming service. You may be reluctant to switch because of your collection on one particular music streaming service, but don't worry—you can easily transfer that collection to Spotify with the aid of a third-party service called Soundiiz.
You can quickly move your collections from one streaming platform to another with this tool.
5. Sharing links with timestamps
If you've been using Spotify for some time, you most likely know how simple it is to share songs because there is a special button next to each track, album, and playlist. It is possible to share particular parts as well, though.  There are times when you just want your friends to listen to the bass drop or the guitar breakdown in a song. You can tell a friend precisely what minute and second you want them to start listening to a song, and here is how to do so.
Open the Spotify desktop app, find the song you want to share, and tap the three dots icon to reveal the Share option. Before adding the timestamp to this code, you must select the "Copy Spotify URI" option from the share menu. The timestamp must be added to the end of the URI code after the hashtag. 
Friends can now copy and paste this time-stamped Spotify URI code into their desktop apps to start listening to the song at that precise moment. The mobile and web apps for Spotify do not support the URI code; they display a "no results found" error.
6. Connecting Spotify to google maps 
While Google Maps is the most widely used navigation app, Spotify is the best music streaming app. You'll be happy to know that the music app, allows you to integrate with Google Maps if you use both of these apps. As a result, you can listen to your favourite music while navigating. Open the Spotify app on your iPhone or Android device, select the Settings icon, and then select Connect to Apps. To permit the music app, tap the Connect button and then the Agree button.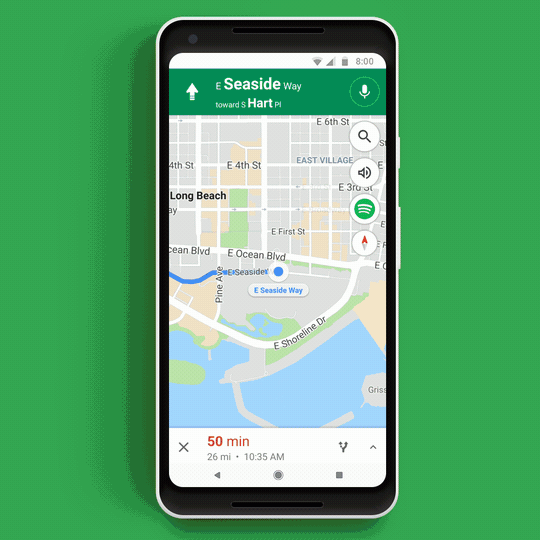 On your device, launch Google Maps, then tap on your profile in the top right corner of the screen. Pick Settings -> Navigation Settings/Navigation next (on iOS). Choose Music playback controls next. Afterwards, just pick Spotify.
7. Wake up to your favourite track  
The Google Clock app is one of the most popular and little-known Spotify hacks. You can now select the song you want to wake up to if you have the Spotify app installed on your Android phone or tablet. To choose a Spotify track as your alarm tune, tap the 'alarm sound' option while setting up an alarm, and you will see a new 'Spotify' tab here. You can choose your alarm song from the list of all of your most recent plays.
8. Achieving discover weekly playlists 
Spotify most likely has the most impactful discovery algorithms out of all the streaming services, and it proudly displays this by creating a weekly playlist called "Discover Weekly" that features new music from artists and musicians. If you don't save a song that you like because this playlist is revised every Monday, it might be gone the following week. Consequently, here's a clever tip for automatically saving songs from the "Discover Weekly" playlist.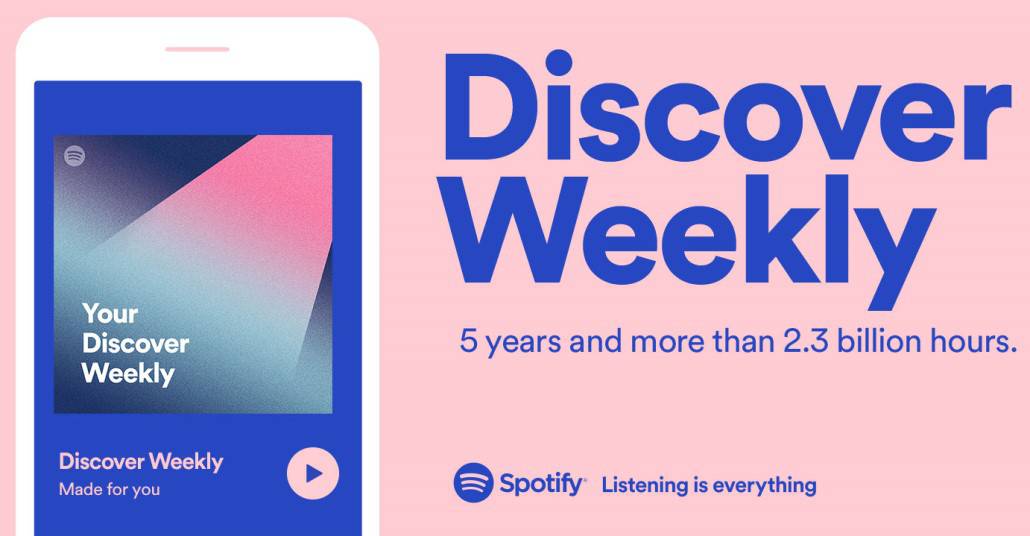 You only need to search for all Spotify recipes, connect your Spotify account to IFTTT  and turn on the "Archive Spotify Discover Weekly tracks" recipe. This playlist's recommended songs are all saved in another Spotify playlist.
9. Customizing Spotify download quality  
Make sure to alter the download quality if you have a routine of downloading a lot of Spotify songs to listen to them offline. You can download low-, average-, high-, or very high-quality music using the music streaming app.  Go to Spotify's Settings icon and select the Download section (on iOS, select Audio Quality -> Download). Choose your preferred download quality.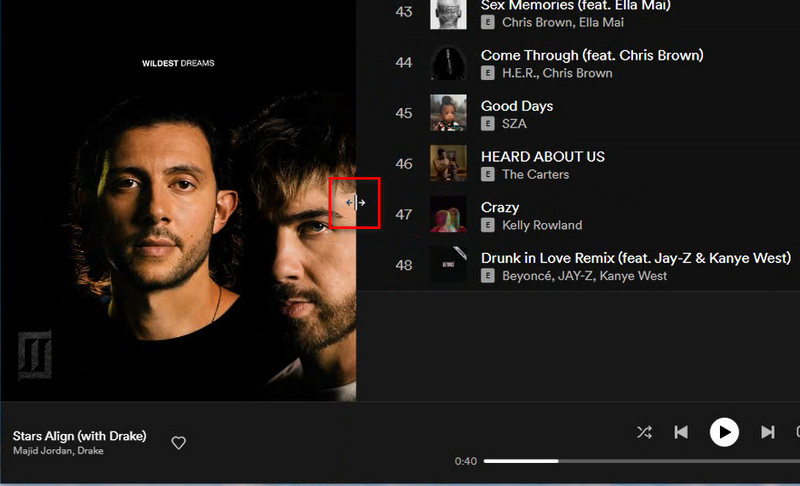 If you don't have cellular data restrictions, you can choose to download Spotify songs using your mobile device. Turn on the Download Using Cellular toggle to complete the task.
10. Private sessions to listen anonymously 
Although it's always cool to share your favourite tracks with your friends, followers, and loved ones, there are times when you might want to keep your listening habits a secret. Particularly when you want to enjoy some unconventional music or something that most people won't find appealing. Whatever your personal reason, you can activate the Private session toggle by going to Spotify -> Settings icon -> Social.
11. Deleting Spotify cache 
It's always recommendable to periodically clear the app cache. It makes sure the app runs smoothly and keeps it from becoming cluttered. Therefore, the likelihood that Spotify is cluttered is pretty high, regardless of whether the music-streaming app seems to be rather sluggish or crashes without a disclaimer. Go to the Settings icon for Spotify and select Storage.
To delete all of the caches and free up some valuable storage on your iPhone or Android device, tap on Delete cache now. Do not be concerned; only the app cache will be deleted, not your downloads.
12. Not sharing the recent plays with followers 
You can automatically share your habits and patterns with your followers using Spotify. Even though the social sharing of music is fantastic, I don't presume everyone would favour this course of action. If that describes you, there is a way for you to stop telling your followers what music you listen to. Traverse to Spotify's Settings icon and select Social. Now flip the switch opposite the Listening activity option off.
In the future, Spotify won't reveal your listening habits to your followers. Of course, you can return to the original setting and turn on the switch for the Listening activity if you happen to change your mind.
13. Get the most out of your equalizer   
Spotify comes with a built-in equaliser so you can customise your music to your tastes. The equaliser has a good selection of over 20 audio presets, which tend to range from classical to dance to electronic to timeless hip-hop, so you can mix and match them as you wish. Click the Settings icon in the Spotify app on your device, then select Playback and Equalizer.
Select the desired equaliser now. It's important to note that you can modify the preset to suit your tastes. Simply adjust each element using the tiny handle.
Conclusion
These are the top few of the Spotify tips and tricks, which can go a long way in enhancing your music-listening experience. This Swedish-based music-streaming app sets itself apart from the rest with its pretty intuitive user interface. Not only is the app aesthetically pleasing, but it also offers several features to make users' music-listening experience more enjoyable. 
For more such updates, keep reading techinnews